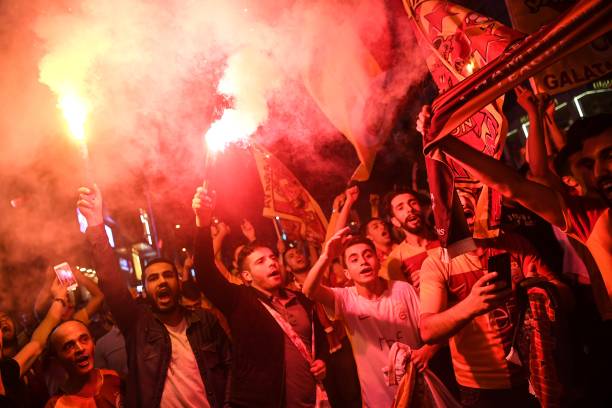 Thomas Heurtaux turned 31 on Wednesday and his club Ankaragucu wished him a happy birthday in a pretty routine message on Twitter.
The Ankara based club were probably not expecting what happened next.
Heurtaux thanked his team before having a rant about unpaid wages.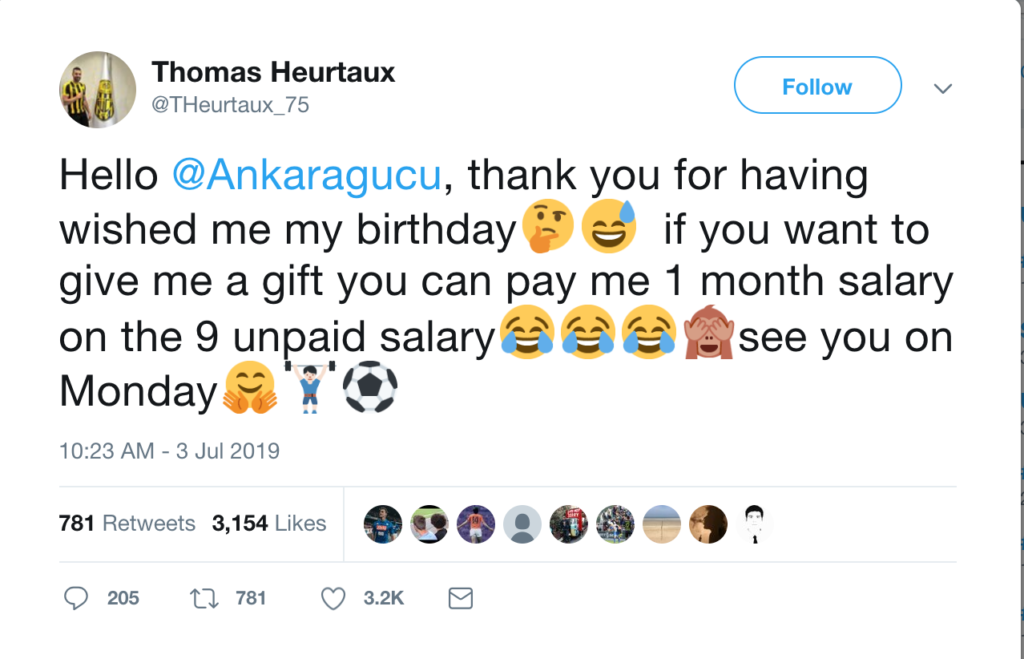 Former Ankaragucu footballer Moestafa El Kabir who left the club in January due to a similar problem responded to the tweet calling Thomas crazy and wishing him all the best.
Sei pazzoooo fra! Tanti auguri 🤣🤣

— Moestafa El Kabir (@Elkabir88) July 3, 2019
Heurtaux made just four appearances in the Super Lig last campaign.
Ex Ankaragucu manager Ismail Kartal revealed last December after having his contract terminated that the club have been struggling to pay wages.
See More: 'Your Story Our Voice' – Arsenal Star Mesut Ozil Invites Fans To Send In Videos To Combat Discrimination & Raise Mental Health Awareness As Part Of New Campaign
Kartal said the following: "The president and the administration did not do enough to support the club. If it was up to me, to resolve the economical issues, I would work day and night to find a solution. The right thing to do, for Ankaragucu and the fans, would be to help the club move forward. For 6 months no one here has received a single cent. The club still owes players wages from last season. We lost today but for the past one, two months, I have been unable to motivate the team," the coach told reporters."
The Turkish Football Federation has brought in harsh penalties for clubs who fail to play staff and players. It remains to be seen what punishment Ankaragucu will receive.
Ankaragucu finished last season in 13th place following promotion to the Super Lig the previous season.