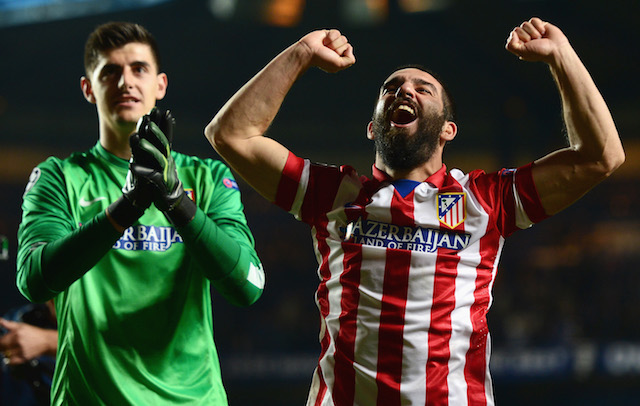 Arda Turan may sport one of the best known beards in the world of football but there is more than meets the eye to the Atletico Madrid star.
The Turkish intentional will be leaving Atleti over the summer and is expected to sign for either Chelsea or Manchester United over the next few days.
See More
Three reasons Arda Turan would be a success at Chelsea
Five things to know about Chelsea and Man Utd target Arda Turan
1. Bayrampaşa
You can take the man out of Bayrampaşa but you can't take the Bayrampaşa out of the man. The bearded winger hails from a working class area of Istanbul and grew up playing street football in a rough neighbourhood. The Turkish international believes his upbringing made him streetwise and toughened him up from a young age.
"The street teaches you a lot, it teaches you to keep your word, to man up, the street has its own rules, its own laws and that is how I grew up," he told the TFF.
"There was nothing better than playing football back then, even street football has its own rules, for example if another player other than the keeper tries to save the ball with his hands two penalties were awarded. These are the unwritten rules of Fair-Play in the street. I used to play matches in the neighbourhood to win a can of coke because I did not have the money in my pocket to buy one."