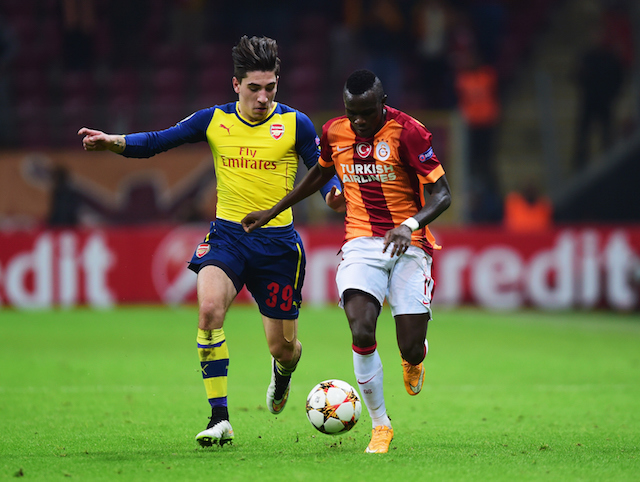 Galatasaray winger Bruma has been closely linked with a move away from Istanbul this season.
Sources close to the player revealed to Turkish-Football.com that the 22-year-old is keen to move to the Premier League and that Tottenham have been keeping tabs on the young winger.
We take a look at three reasons why Spurs should act fast in snapping up the Portuguese wonder-kid.
1. Dribbling King 
Bruma has averaged a ridiculous 4.9 dribbles per-game this season, his nearest rival Fabian Castillo has managed just 2.8 dribbles per-game and has played less than half as many matches. The Portuguese winger has the technical ability to beat just about every defender. Originally pinned as being the understudy to Cristiano Ronaldo during his days at Sporting Lisbon, Bruma's career stalled due to injuries and off the field problems however, he has shown why he was so highly rated as a youth this season.
Bruma has averaged more dribbles per-game this season than Neymar, Messi and Eden Hazard. In fact no other player – that has played 16 games or more this season – has average more successful dribbles per-game in Europe.
2. Pace 
As we have already established Bruma is pretty impressive on the ball. He's the type of player that livens games up with his exuberant style. The kind of player that has kids trying to emulate his skills on the school playground. Bruma does have more to his repertoire than a few tricks. He also possesses explosive acceleration and pace – which also helps beating opposition defenders down the wing. The 22-year-old already has five goals and five assists in 16 league games this season. Spurs could do with his pace in the final third as it is an area they are lacking. He would also help speed up counter-attacking moves.
3. Age
Bruma has been working on his game for years and already has experience playing top tier Portuguese, Spanish, Turkish and Champions League football. The 22-year-old has yet to peak but if he keeps developing at the same rate his value is going to continue rocketing. Galatasaray want at least €20 million for Bruma but could increase their asking price by the summer with several other Premier League and La Liga sides sides deciding to keep tabs on him.