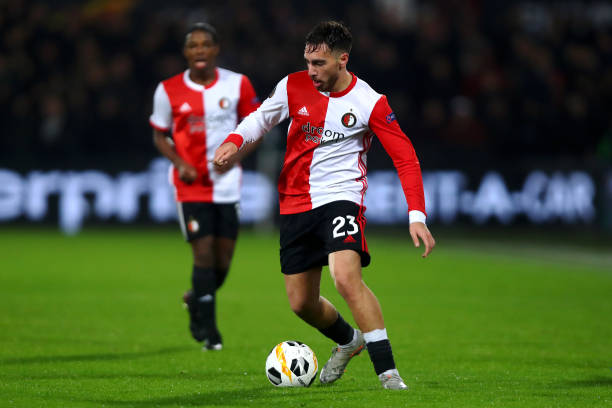 Feyenoord star Orkun Kokcu has been closely linked with a move to several Premier League sides including most recently Tottenham and Arsenal.
Kokcu responded to transfer rumours following his sides 3-1 victory over Emmen in the Eredivisie on Sunday, telling NOS, that he could be headed for a summer exit.
The Turkiye international said it would be 'very nice' to leave this summer but that he would not be disappointed if he stays on either with the prospect of Champions League football next season.
READ: A new way of approaching the Super Lig
He said: "I can't say anything for sure, I thought I would be gone last season. Then you will only be disappointed if you can't leave. If I can take a step after this season, that would be very nice.
"I just haven't experienced the Champions League, but who knows, maybe somewhere else. I am also very satisfied with my place at Feyenoord, for me it is not the case that I am going into the summer with panic in my head."
Arsenal would be able to offer Champions League football next season after finishing the league as runners-up.
The 22-year-old Turkish midfielder has played a star role in Feyenoord winning the Eredivisie title this season.
Kokcu has netted 12 goals and provided four assists for the Dutch side this season.
The Turkiye international has two-years remaining on his Feyenoord contract.