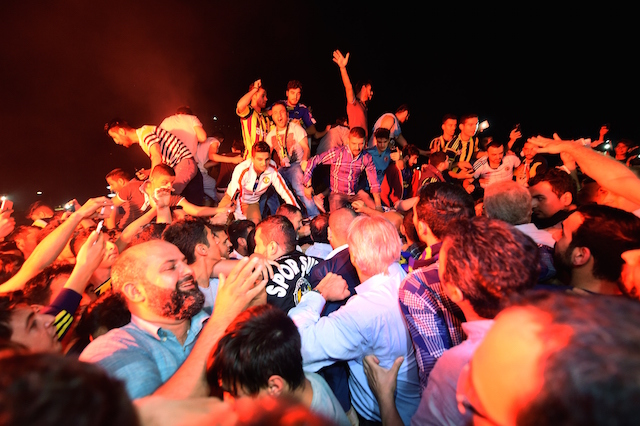 Fenerbahce have made a final 'take it or leave it' offer to Lucas Moura according to Fotomac.
Per the source, the Yellow Canaries are frustrated with Moura's demands and the latest report claiming he wants an £8.8m signing on bonus in addition to agent fees proved to be the tipping point.
READ: Besiktas fans throw thousands of toys for children affected by earthquake onto pitch
Fenerbahce will not entertain Moura's demands and have instead made a counter offer.
The Yellow Canaries are prepared to pay a €3.5m signing on fee and have told Moura's representative that is their final offer.
The Yellow-Navy Blues have reportedly been locked in talks with Moura's representatives.
The Turkish giants are able to enter direct talks as Moura has under six-months remaining on his contract.
Fenerbahce are reportedly waiting for a response from Moura's camp.
The report claims that Fenerbahce actually want Moura to sign with immediate effect and they would be able to as the Turkish transfer window has been extended to 5 March following the earthquake disaster which struck Turkey and Syria.
Moura joined Tottenham on a €28.4m move from PSG in 2017 and has 38 goals and 27 assists in 214 games in all competitions but has struggled this season making just 13 appearances in total.