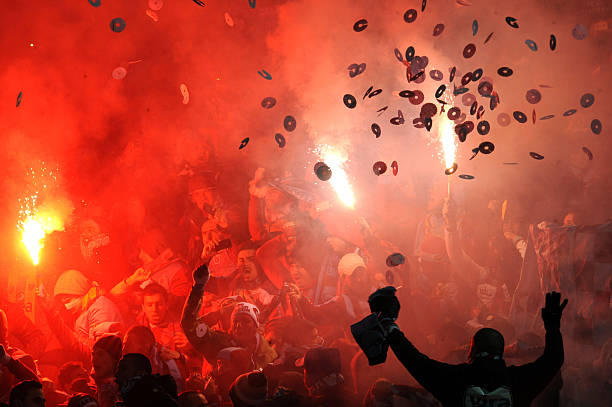 Trabzonspor harnessed the power of social media in an innovative way with their latest kit release video.
The video went viral capturing the hearts of millions of fans across the social media networks.
Instead of trying to explain the story I have shared the video below.
Coğrafyamızın geleneksel dokuma bezi "keşan" motiflerini formamıza gururla işledik! Çünkü bize ait olan ve bizden kıldığımız her zaman en güzelidir. 😊 Biliyoruz ki #yanyana durursak #bizbize yeteriz!

Gri formamız, yarın öğleden sonra TS Club'lar ve online mağazamızda! ❤💙 pic.twitter.com/NoKaiIfXQt

— Trabzonspor Kulübü (@Trabzonspor) July 19, 2019
The video was filmed in Trabzon, the kids involved are all academy players and the kit design draws inspiration from traditional motifs from the region.
Barcelona defender Gerard Pique was among several high profile figures to praise the video.
👏🏻👏🏻👏🏻 @Trabzonspor https://t.co/xawJJBQFXv

— Gerard Piqué (@3gerardpique) July 20, 2019
Trabzonspor responded by promising to send the new gray jersey to Pique.
"Thanks Pique! We will send a gray shirt of ours to you and your dear family. A greeting from garnet blue Trabzonspor to blaugrana Barcelona!" Trabzonspor tweeted and in reply, Pique expressed his gratitude for the kit in a tweet he wrote in Turkish on July 22.
¡Gracias Piqué! Enviaremos una camiseta gris nuestra, a ti y a tu querida familia. Un saludo de azul y grana de Trabzonspor al azul y grana de Barcelona! https://t.co/oUsM48e32W

— Trabzonspor Kulübü (@Trabzonspor) July 20, 2019

See More: The Story Behind Merih Demiral Picking The No 28 Juventus Shirt Revealed
Pique responded by thanking the Turkish club.
"Teşekkür ederim! (Thank you!)," Pique wrote.
Barcelona followed by also thanking Trabzonspor who share the same claret-blue colours.
"From one blaugrana club to another. ?? @Trabzonspor," Barcelona also thanked Trabzonspor on July 22.
🇹🇷 From one blaugrana club to another. 🤜🤛 @Trabzonspor https://t.co/4ls69W2WR4

— FC Barcelona (@FCBarcelona) July 22, 2019
The video was viewed over 10 million times and 15,000 jerseys were sold in the first 24 hours Trabzonspor revealed to Turkish-Football.