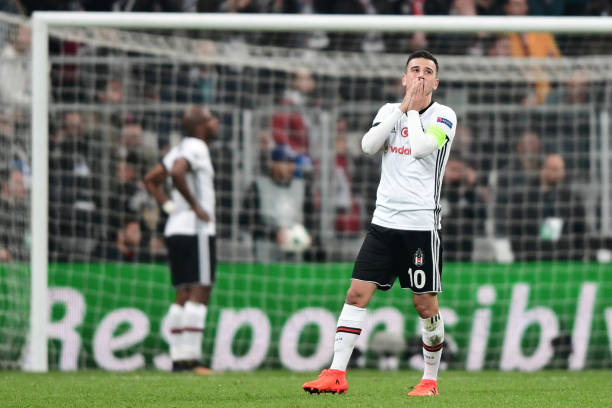 I woke up to a bombardment of questions from Newcastle fans about Oguzhan Ozyakup. Why? well apparently he is joining the Magpies on a £13m deal.
That is of course according to Fotospor, whose report caught wildfire and spread across the British media.
First we must establish the glaring problem, something that Fotospor did actually cover which seems to have got lost in translation in the reports I skimmed over.
As things stand Newcastle will not be signing Ozyakup on a £13m deal as he will be out of contract.
Turkish-Football understand that Besiktas will wait until his current deal has expired before signing a contract.
The high risk manoeuvre is to get out of the 30 percent future transfer clause Arsenal have will continue to have if the Black Eagles renew his current deal.
See More: The one Wenger let get away? From Arsenal to Besiktas – The Rise of Oguzhan Ozyakup
Besiktas would not have to pay Arsenal the 30 percent clause if they sign Ozyakup as a free agent.
The strategy relies on Ozyakup keeping his word to go ahead with the plan.
The Turkey international would technically be able to sign for another club on a free transfer.
There is nothing currently stopping Newcastle from signing Ozyakup on a free transfer.
Besiktas meanwhile will set a £13 million price tag once they have a new deal in place as they do want to sell him, just without paying Arsenal.
The Gunners meanwhile have also been keeping tabs on Ozyakup alongside Newcastle.
What I have been told by a source close to the player is that there is no £13m agreement to speak of with any club as of yet.
Newcastle are one of several clubs that have been monitoring his situation closely.