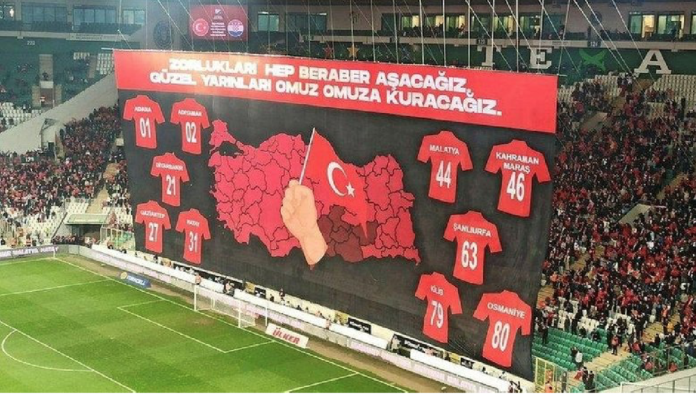 Turkey suffered their first UEFA Euro 2024 qualifer defeat in their first game at home since the earthquake, losing 2-0 against Croatia in Bursa on Tuesday.
The Turkish side played their first home international game since the devastating earthquake which took over 50,000 lives.
READ: Top 5 Turkiye national team UEFA European Championship games of all time
The home crowd paid their respects to those affected by the quake with a huge tifo paying tribute to the victims ahead of the game.
Turkiye actually got off to a strong start and Cengiz Under could have put the home side ahead inside the first five minutes but was denied by Croatia goalkeeper Livakovic who made the first of several key saves.
Turkey had several goal scoring opportunities soon after and Kerem Akturkoglu even had a goal ruled offside.
Against the run of play it was Croatia who opened the scoring with Chelsea's Mateo Kovacic on 20 minutes.
Kovacic bagged a brace just before the half-time break capitalising on some shoddy Turkish defending.
At the end of the day Croatia were clinical, took their chances and punished Turkey while the midfield trio of Modric, Brozovic and Kovacic grew into the game.
The goal just before half-time really knocked the wind out of Turkish sails.
It was a professional display from the Croatia side who took care of business and ended up winning their first group game of the European qualification campaign.
In the other Group D game Wales beat Latvia 1-0 at home. Wales and Croatia top the table on four points each with Turkey closely behind them on three points and Latvia are last without a single point.