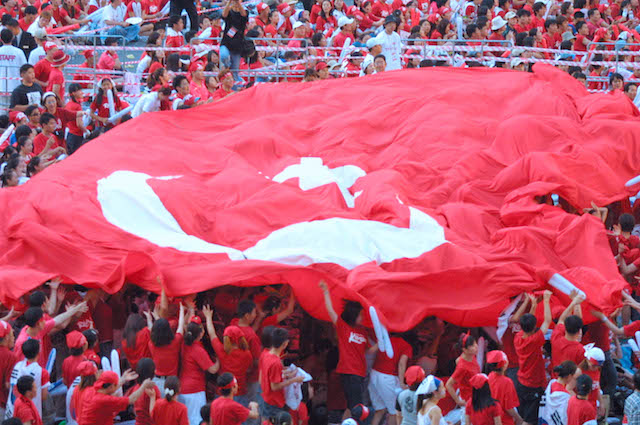 Turkey's football chief Yildirim Demiroren on Tuesday condemned German criticism of a meeting between top players of Turkish origin in Britain's Premier League and President Recep Tayyip Erdogan as being 'ridiculous'.
Germany international duo Mesut Ozil of Arsenal and Ilkay Gundogan of Manchester City, both of Turkish origin, met Erdogan late on Sunday during his three-day visit to Britain.
The German FA claimed Ozil and Gundogan were in some way manipulated into meeting Erdogan, giving him Arsenal and Man City shirts, as well as attending a meal organized by the Turkish state.
"The DFB of course respects the special situation for our players with migrant backgrounds, but football and the DFB stands for values that Mr Erdogan does not sufficiently respect," DFB president Reinhard Grindel said.
"Therefore, it is not a good thing that our internationals have let themselves be exploited for his election campaign stunt. It certainly hasn't helped the DFB's integration efforts."
Bierhoff said: "I still have absolutely no doubts about Mesut and Ilkay's commitment to playing for the Germany national team and how much they identify with our values.
"They were unaware of the symbolism of these pictures, but we cannot endorse it, and we will discuss the matter with the players."
See More: Rangers boss Steven Gerrard tables £4m bid for former teammate
Demiroren hit back with a TFF statement saying: "The comments made by the DFB president are ridiculous.
"They are Germany born players of Turkish origin. Regardless of where you come from, it is perfectly understandable to turn up to an invite from a head of state"
Gundogan insisted after the controversy he didn't want to make a political statement with this photo.
The midfielder of Turkish origin wrote 'my president' on the shirt he gave to Erdogan, which technically is correct. Gundogan is eligible for Turkish citizenship and was expressing goodwill to the leader of his other country.
Ozil and Gundogan were both born in Germany but are ethnic Turks.
The controversy did not stop both players being called up for the World Cup 2018 squad, Emre Can meanwhile who is also of Turkish origin did not make the cut.