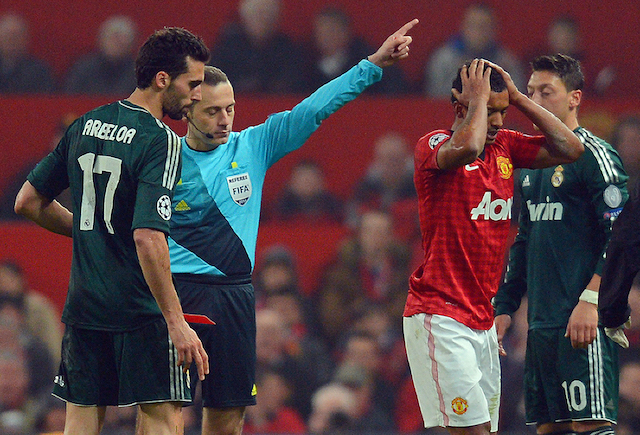 The Turkish Football Federation (TFF) will introduce video assistant referee (VAR) technology to the Super Lig for the 2018-19 season.
TFF president Yildirim Demiroren told the audience at a meeting held to launch VAR in the Turkish top-tier in Riva: "As we have seen in the World Cup [2018], VAR reduces referee faults to the minimum. We believe that the system will make a huge contribution to our football."
"Federation representatives attended several international VAR meetings. The Central Referee Committee has tested the system in 180 games during the course of a year. We have presented the VAR to the clubs and footballers. We have built the VAR center in Riva with a vital investment," he added.
Turkish Youth and Sports Minister Mehmet Kasapoğlu meanwhile made it clear that the final decision will always be given by the head referee.
"Humans matter the most, technology follows. We have implicit trust in the referees. Turkish football, with all of its institutions and establishments, is ready to implement the VAR system. All the necessary technical and infrastructure works have been completed. Turkish football has been getting prepared for VAR since 2016," he added.
VAR has been used in friendly games in Turkey but was used for the first time in an official match in the second-tier playoffs at the end of last season.
The new system was used for the semifinals on May 11 and 15 and the final game on May 19.
The four second-tier sides involved in the playoffs all agreed to using VAR for the playoff games.
See More: Turks Abroad: Cengiz Under Strikes Again, Calhanoglu Shines For AC Milan
The new system will be capable of monitoring the positions in nine games played simultaneously in the Super Lig at any one time.
The match football will be watched by VAR referees at the center in Riva facilities in Istanbul.