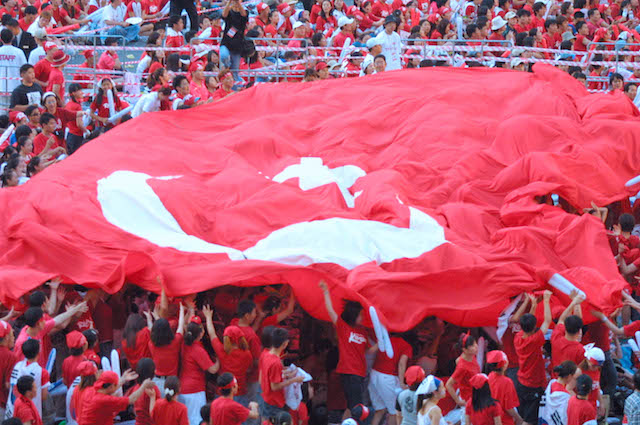 Turkish football: Turkey to bid for UEFA EURO 2024
Turkey will bid to host UEFA Euro 2024 a source close to the Turkish Football Federation revealed to Turkish-Football.com.
Turkish football pundit Ridvan Dilmen also revealed on NTV Spor that Turkey will submit a proposal to host the 2024 European Championships before the deadline on 3 March 2017.
Turkey missed out on hosting Euro 2016 by one vote and are currently in a far better position to organise the games due to an extension infrastructure program which has seen several modern stadiums built across the country.
Germany are currently the only bidders for the Euro 2024 tournament.
UEFA president Aleksander Ceferino was quoted by SBS as saying that he hopes there will be more bidders.
"I hope someone else will join," Cefferin stated.
Denmark, Finland, Norway and Sweden are also reported to be considering making a bid.
Germany have not held the European Championship sine the 1988 edition, which was held in West Germany at a time when the country was still divided.
Turkey have never hosted a senior international football tournament but did hold the 2013 FIFA U20 World Cup.
The games were hosted across seven cities, Istanbul, Bursa, Antalya, Kayseri, Gaziantep, Trabzon and Rize.
Since the games Istanbul, Bursa, Antalya, Gaziantep and Trabzon all have built new stadiums.
Besiktas and Trabzonspor inaugurated their new stadiums, the 42,903 seater Vodafone Arena and the 41,513 Senol Gunes stadium, respectively in 2016.
The Antalya Arena stadium is one of the only solar powered footballing arenas in the world – and also produces energy through solar panels – and the Bursa Timsah Arena has a design theme based on a crocodile.
There are also several new stadiums which have been built since the 2013 games across Turkey including the 42,276 seater Konya stadium.
Several clubs in cities across Turkey are also currently or are set to begin construction plans for new stadium projects which will be ready in time for Euro 2024 regardless of whether the country win the bidding process.