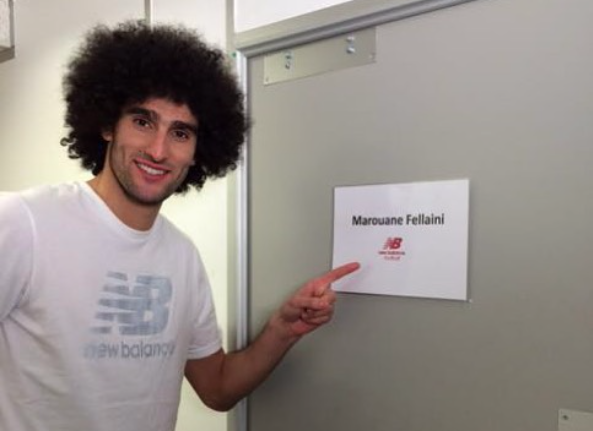 Turkish giants still confident £27m Man United star will complete move despite Mourinho comments
Manchester United midfielder Marouane Fellaini has been closely linked with a move to Galatasaray ever since sporting director Cenk Ergun confirmed talks.
"There will be surprises, we are in talks with Fellaini," Ergun told Turkish-Football following the Lions training session in Austria on Saturday.
Jose Mourinho was quick to shoot down any hint of his star man leaving over the summer.
"It's easier for Galatasaray to get me than to get Maroaune," Mourinho was quoted as saying by Goal.
"Forget it. He's too important to me."
Despite Mourinho's comments, the Lions remain confident that they can pull off the deal.
A source close to Galatasaray revealed to Turkish-Football that they are still planning to hold talks with United over Fellaini by Tuesday.
The Istanbul giants reached an agreement-in-principle with Fellaini which would see the Belgium international sign four-year deal worth €4 million per-season if a deal is struck with United.
The Lions have been involved in lengthy talks with Fellaini's representatives who are open to the move.
The 29-year-old has just under 12 months remaining on his contract and will be available on a free transfer in January.
Fellaini could struggle to lock down a lengthy deal for the fee Galatasaray are willing to offer next summer.
Despite not being offered a contract extension Fellaini has been involved in Mourinho's pre-season US tour and scored against Valerenga in Oslo yesterday.