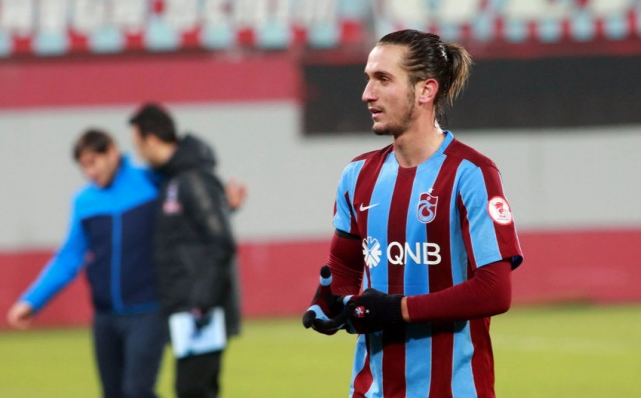 Turkish Yusuf Yazici Eyed by Top Premier League Clubs
The English Premier League is one of the most elite football leagues in Europe. However, it's mostly dominated by English, Spanish, and Brazilian players, along with a handful of other Europeans.
This is what makes Gokhan Tore a rare sight to see in the league. The 25-year-old hails from Turkey and is considered as the only Turkish player to have played in the Premier League in the last five seasons.
Tore had a bright future ahead of him as he was acquired by West Ham on July 2016 through loan contract. The deal amounted to £2.5, with an extra £10 million option. Unfortunately, the expensive loan proved to be a wasteful endeavor as his five appearances with the Hammers were ineffective.
With this, it's very evident that the days of the Turkish greats like Tugay, Alpay, and Tuncay are long gone. But this doesn't stop the Turkish media from linking its players to the Premier League.
Introducing Yusuf Yazici
Now, a newcomer has emerged, and this time it's another Turkish player — Yusuf Yazici. The 20-year-old is currently playing for Trabzonspor as an attacking midfielder. Reports have it that the youngster requests a trade from his team so that he can enter the Premier League.
Based on the reports about the transfer possibility, Yazici is already on the road to getting a blockbuster deal with any of the Premier League clubs. And it's only a matter of time when that will be.
Another report from a newspaper based in Turkey says that Manchester United and Liverpool are among the clubs that are keeping an eye on the Turkish player. However, Monaco is also said to be interested in getting the top gun to play as a midfielder for them. The highlight of all these rumors is that it's estimated that a deal involving Yazici would cost as much as £12.3 million.
What makes Yusuf Yazici one of the top dogs in the Premier League's search for foreign players is his rare prowess in doing crossings while holding onto the ball. Not all players can do this perfectly, but he can, that's why he easily caught the attention of Man United and Liverpool. He's also the kind of player who's into playing short passes, layoffs, and doing tackles, which is complementary to Jurgen Klopp's gameplay.
Where will he go to?
Yazici's safest place to go would be Manchester United, as they're currently on the 2nd spot in the rankings next to Man City. They currently have a betting odds of 9/2 to win the season, while the City has 2/5 odds. Meanwhile, Liverpool is down on the 8th spot in the Premier League standings. However, they're not too far off as they have 66/1 odds and sitting on the 5th spot in betting odds ranking.
But even though Yazici makes it to any of these teams, or let's say in Liverpool, it's still a good thing for him. It's because the Reds are expected to further improve their performance in the next games to come.
And this is most likely lead to them overtaking Chelsea's 25/1 odds or even Tottenham's 16/1. Betting on any of these teams would surely bring you victory. If you would want to, you can get a free bet on the Premier League at Freebets.co.uk.
But whichever the case is, the Premier League is the best place to go for Yazici. Not only is this a good thing for him, but this will usher in a new period of Turkish dominance in the football world.