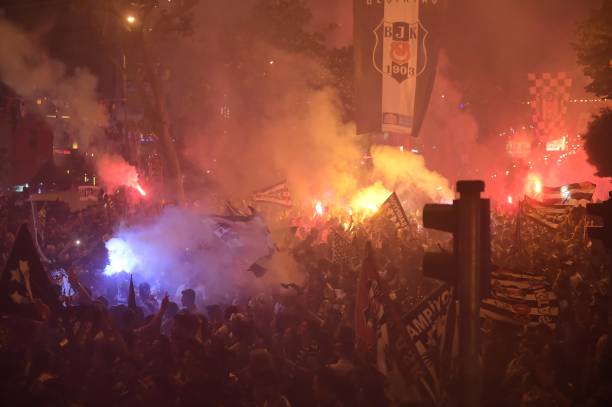 UEFA have announced that Besiktas have successfully met Financial Fair Play (FFP) agreement, meaning the club will be no longer under inspection.
The Club Financial Control Body investigatory chamber revealed the settlement agreements signed with four clubs which have reached the end of their respective terms – Besiktas, Trabzonspor, Inter and FC Astana.
The CFCB investigatory chamber confirmed that FC Astana, Besiktas, Inter are in compliance with the overall objective of their agreements, signed in May 2016 for Astana and in May 2015 respectively for the latter two sides.
Besiktas have slashed their wage budget over the past three seasons and have reduced their transfer expenditure.
The Black-Whites ended the current season £9m in the green, last campaign ended with an £18m profit from transfers
Trabzonspor meanwhile have had their case refereed to the CFCB Adjudicatory Chamber as the club breached its settlement agreement signed in May 2016.
The Black Sea based club have failed to comply with the break-even requirement during the monitoring period assessed in the 2018/19 season.