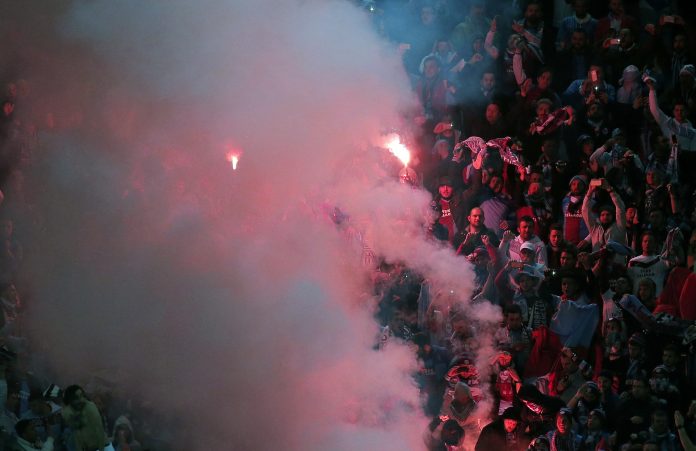 UEFA confirmed today that Trabzonspor have been sanctioned for breach of settlement agreements and will be excluded from participating in one European club competition 'which they would otherwise qualify for' in the 2020-21 or 2021-22 season.
Trabzonspor could however, avoid the suspension altogether if they are able to prove, by 15 October 2019 that they have met their requirements regarding restructuring debt.
The club will be able to participate in the 2019-20 European League regardless of whether they reach an agreement with UEFA.
The full statement was as follows: "The UEFA Club Financial Control Body (CFCB) Adjudicatory Chamber has determined that Trabzonspor (TUR) failed to be break-even compliant as required by the settlement agreement, which they entered into on 20 May 2016.
"As a result, the CFCB Adjudicatory Chamber has sanctioned the club with an exclusion from participating in one (1) UEFA club competition for which they would otherwise qualify in the 2020/21 and 2021/22 seasons. However, this sanction will not take effect provided that the club is able to prove, by 15 October 2019, that it has fulfilled conditions with respect to restructuring its debt, implementing new national financial monitoring regulations and meeting targets with respect to its financial results for the 2019 financial year."
"In the event that the exclusion does not take effect, the club will have 50% of the prize money earned from participation in the 2019/20 UEFA Europa League permanently withheld."
Trabzonspor president Ahmet Agaoglu revealed that the club will have the threat of a UEFA ban lifted as they have already met the conditions required by the European football body.
See More: Behind the Scenes at Fenerbahce – Meet Serhat Pekmezci Revolutionising Youth Football at Fenerbahce After Putting Altinordu on the Map
Agaoglu has been working towards reducing the club debt and slashing the wage bill.
The Black Sea based side have focused on giving academy developed and young players a chance to prove themselves.
The likes of 19-year-old Abdulkadir Omur, 22-year-old Yusuf Yazici are recent examples of young homegrown players that have thrived at Trabzonspor recently.
Trabzonspor also signed Altinordu duo 18-year-old Atakan Gündüz and 17-year-old Salih Kavrazlı this summer giving both player professional contracts.