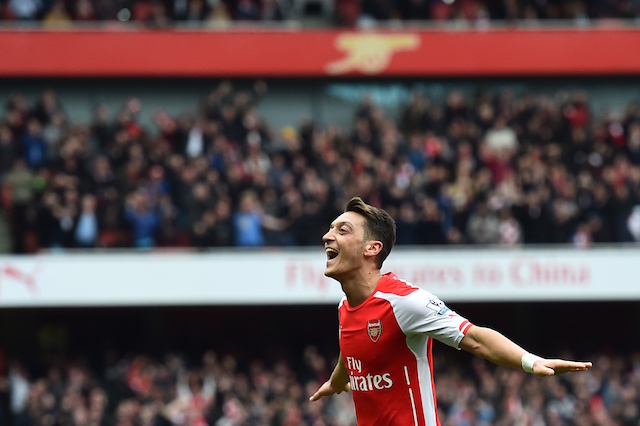 Mesut Ozil and Santi Cazorla have struck an impressive partnership on the field for Arsenal and by the looks of things, the duo are just as useful together off the field too.
Arsenal have shared a video of Ozil and Cazorla commentating the Gunners 3-0 victory over Manchester United last season.
The duo actually make a pretty good commentary team with Ozil keeping Cazorla from getting too carried away.
Arsenal take on Swansea City in their next Premier League game on October 15.