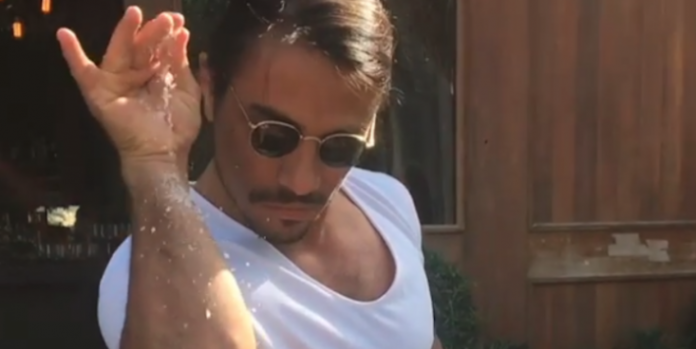 (Video) Chelsea legend joins the Salt Bae crazy with iconic salt sprinkle
Chelsea legend Didier Drogba became the latest player to join the Salt Bae trend that has been taking the internet by storm.
Drogba showed off his culinary skills whipping up a meal for Solomon Kalou and friends.
See More: (Video) Salt Bae has made its way to Barcelona thanks to Neymar
The powerful striker pulled off a brilliant rendition of the Salt Bae salt sprinkle to season his meat.
Chef Award of #2017 to big bro #DD11 @didierdrogba @gordongram #saltlife #saltbae #control #berlin #germany pic.twitter.com/QnqGMPuv6e

— Salomon Kalou (@salomonkalou) March 20, 2017
Salt Bae aka Nusret Gokce took the internet by storm with his salt sprinkle and sensual meat rubs.
Let's face it, you have not lived until you've seen Nusret Gökçe, better known as Salt Bae passionately massaging an animal carcass as though it were a lover, flowers protruding from its anus.
Nuset has a few joints across Turkey and Dubai, if you are reading this from the UK he is reported to be opening a branch in London soon.