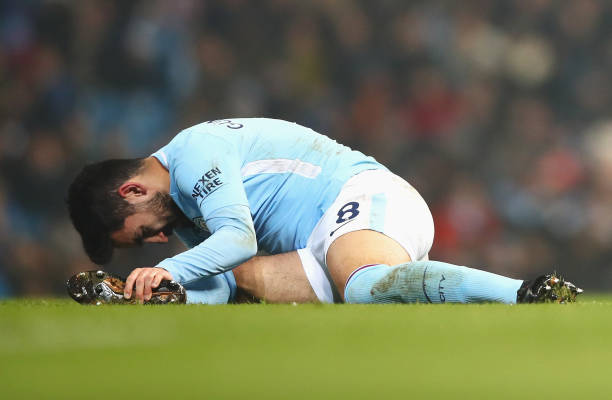 Manchester City star playmaker Ilkay Gundogan has issued his reaction to the Citizens Premier League win.
Pep Guardiola's side were crowned champions on Sunday night after Man United suffered a 1-0 defeat at the hands of West Brom.
Unfortunately for the Man City squad, they were on holiday following their win over Tottenham with many members of the team opting to go abroad.
Gundogan was in Germany watching the Schalke 04 v Dortmund clash when news of Man City's title win came through.
The Germany international did, however, take to social media to express his delight. Gundogan shared a video of himself playing in a Man City jersey and included the following caption, "Premier League Champions!
So happy where this incredible journey took us!"
See More: Photo: Sterling Responds To Kissing Man City Star's Hand During Tottenham Clash