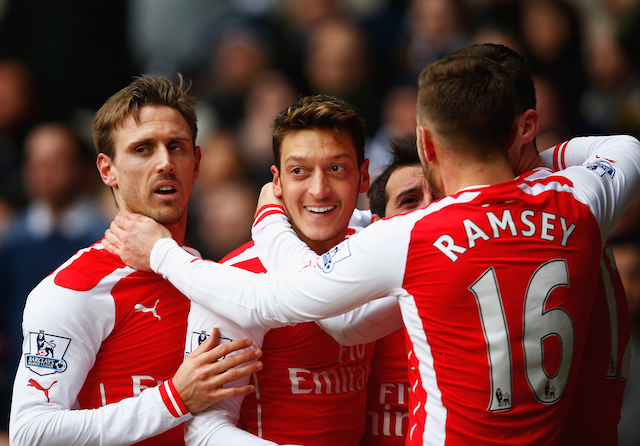 Arsenal star Mesut Ozil decided to spend two hours playing Fortnite on Thursday and decided to stream it live on the Twitch social media channel.
This is the second time playmaker of Turkish origin has decided to showcase his online gaming ability live on air.
Ozil has racked up over 600 wins and 8000 kills on the game. The 30-year-old has a 12.2 win ratio which puts him at 233,440th in the world so he has a lot of training to do if he wants to get anywhere near the top of the list.
Highlights of some of the best moments were uploaded on Youtube and can be viewed below.
In case you are wondering why Ozil has spent – or wasted – four hours playing online for everyone to see well he has been delving into the world of e-gaming.
What better way to leave about the scene by getting stuck in!
See More: Reason why Roma rejected Arsenal £25m bid for in-demand star – Tottenham also interested
Anyway, Ozil has not completely neglected training. He did return from a back spasm that ruled him out of the 5-1 win over Fulham before the international break and has rejoined full team training.
The 2014 World Cup winner is likely to feature against Leicester City on Monday.
Arsenal will go 10 wins on the trot if they manage to beat the Foxes at the Emirates.