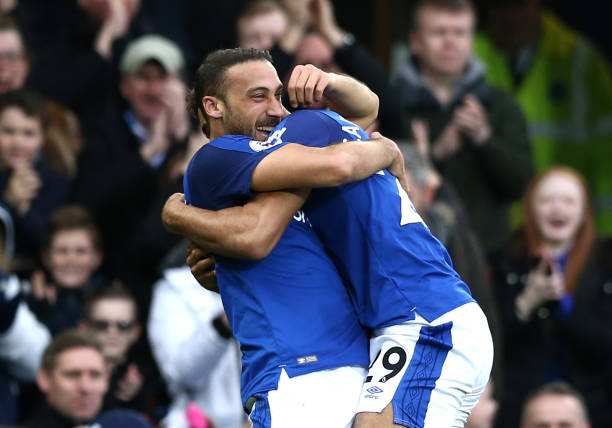 Everton star Cenk Tosun may be on holiday but that has not stopped him keeping up to speed.
If you think Tosun is lazing around on a beach in Antalya you could not be further from the truth.
The 26-year-old has been busy showing off his hard work in the gym.
And also his basketball skills.
The powerful forward shot some hoops, filmed it, posted the clip on Twitter and called out his buddy Cedi Osman who plays for the NBA side Cleveland Cavaliers.
Tosun said he has the 'light' and asked Cedi if he is ready for him.
See More: Exclusive – Cenk Tosun On Eating Scouse, Everton Fans & The Liverpool Derby
Bana sorarsan ışık var, sen ne diyorsun? @cediosman pic.twitter.com/S1gro6ZnUg

— Cenk Tosun (@CenkTosun_) May 22, 2018
Cedi responded, saying he wants to see Tosun in his academy.
Abi ışık ne demek çok daha fazlası var. Temmuz'da benim akademiye beklerim bu yeteneği gençlerle paylaşman gerekir… ? https://t.co/avv4qTAHYY

— Cedi Osman (@cediosman) May 22, 2018
In case you didn't know, Tosun is a big NBA fan and wore the No 23 shirt at Besiktas in his honour.