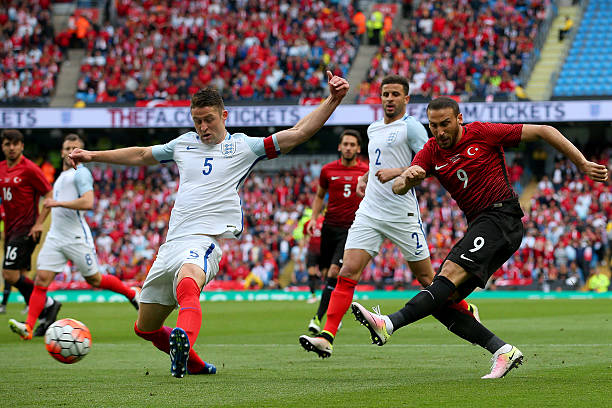 Watch: Everton Fans Can Avoid The Mistakes Made With Liverpool's Emre Can Listening To Cenk Tosun Pronounce His Name
Despite our best efforts we were unable to get folk pronouncing Emre Can's name properly.
As an Emre myself I know that it can be a tricky name for English speakers to pronounce but the Em-ray I have grown accustomed to is still pretty similar to Em-reh as the Turks would say it.
Now as for Can well that is where things got a little weird.
Can is known as Chan.
Mr Can is not actually a relative of Jackie Chan.
The C is the main culprit there – although I am still baffled as to how and when C became CH.
Everton fans have the chance to avoid the ridiculous attempts at trying to pronounce Can with new signing Cenk Tosun.
In case you are wondering why the C in Cenk and Can is the same well that's because they share Turkish names.
Both players were born in Germany – in the same state actually – to Turkish parents.
Anyway the letter c in Turkish is pronounced sort of like the Je sound in Jelly, making him a Jenk.
Now I am sure we are going to hear Toe-soon used a lot but his surname is actually pronounced Toh-zuhn.
We will let Cenk take it from here, he pronounced his name as part of his first series of interviews with Everton FC.
👋🏼 | A message to the Evertonians from @CenkTosun_… pic.twitter.com/6usVSTP2lv

— Everton (@Everton) 7 January 2018
And here is another interesting fact about his name.
Cenk means battle or war while Tosun means young bull so Everton fans feel free to call him the Bull of War of something cool like that.