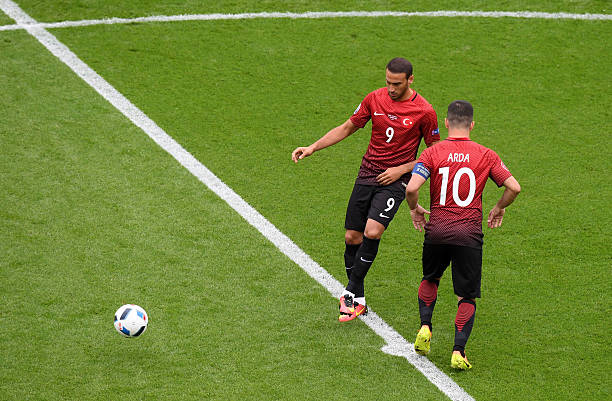 Everton signed Cenk Tosun from Besiktas over the January transfer window.
The deal was widely viewed as a win win deal for all parties involved. Tosun got his dream move to the Premier League, Everton got their hands on a prolific striker and Besiktas broke the Super Lig transfer record.
There was however, one fan not too pleased with the transfer going ahead.
A Besiktas fan called Ahmet went viral after a clip of him crying after hearing news of Tosun joining Everton was shared on social media.
Cenk Tosun'un Everton'a transfer olacağını öğrenen minik Ahmet'in gözyaşları;

?Cenk, artık Beşiktaş'ta olmayacakmış
?Hiç mi? Hiç gelmeyecek mi? pic.twitter.com/84BTcoynua

— Sporxtv (@sporxtv) January 1, 2018
Tosun found out about the clip and made Ahmet's dreams come true sending the young fan a signed Besiktas shirt.
Cenk Tosun gittiğinde göz yaşı döken kardeşimize Cenk abisinden hediye olarak Beşiktaş forması geldi.. " Ahmet kardeşime sevgilerle. " pic.twitter.com/MwCxmHerIO

— Beşiktaş GO (@besiktasgo) January 29, 2018
Tosun has made two appearances for the Toffees since joining the club and is expected to feature against Leicester City on Wednesday.