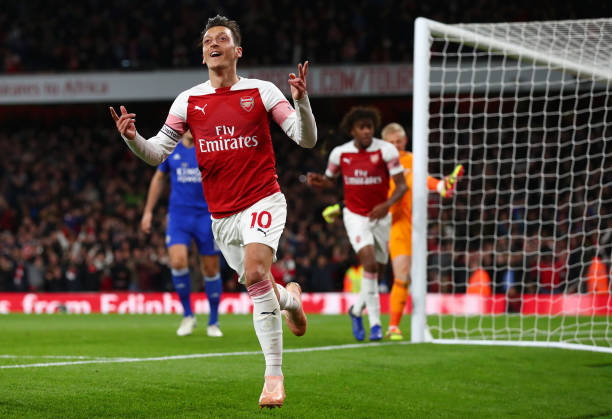 Mesut Ozil seems to have developed a habit for nutmegging his Arsenal teammates during training sessions.
First it was Matteo Guendouzi, then it was Saed Kolasinac and now Lucas Torreira has found out what it is like to be on the receiving end of one of Ozil's infamous nutmegs.
Ozil shared the latest episode of his 'Game of Nutmegs' on Twitter, also listing his previous victims and asking who is next?
Who do you think will be nutmegged next by the playmaker of Turkish origin?
See More: Monchi Statement Could Open Path For Arsenal & Chelsea To Sign £44.5m Rated Cengiz Under
Game Öf Nutmegs – Episode 3 ?
What happend until now:@MatteoGuendouzi ?? (✔)@seadk6 ?? (✔)

This time: @LTorreira34 ?? (✔)

Who's next? ?? #YaGunnersYa #M1Ö #COYG @Arsenal pic.twitter.com/sJQ9aFeeL7

— Mesut Özil (@MesutOzil1088) November 24, 2018
Ozil shared a clip of himself nutmegging Arsenal teammate Guendouzi not too long ago and here it is again in case you missed it.
And here is the Kolasinac clip where Ozil asked when his teammates will 'learn to close their legs'.
Ozil did not feature for the Gunners in their 2-1 away victory over Bournemouth on Sunday.
The North London based outfit extended their unbeaten streak to 17 games in all competitions following the win.