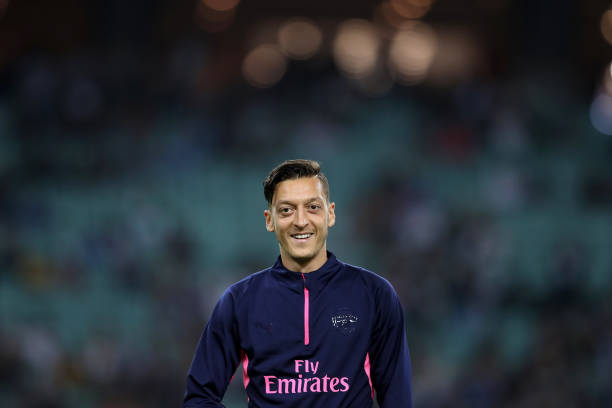 Mesut Ozil is a well known fan of Turkish popstar Ismail YK so you could probably imagine his delight when the singer serenading him with a live personal show.
Ismail YK played the guitar while singing a love song personally for the Arsenal star.
Perhaps it was directed at Ozil's fiance Amine Gulse? or maybe it was for Ozil himself.
Whatever the case Ozil shared a clip of the performance on his official Instagram account and thanked the singer revealing 'everything was brilliant'.
See More: Damien Comolli Meets Former Arsenal Manager Arsene Wenger Over Fenerbahce Move
The Arsenal playmaker has enjoyed the week off as he has retired from international football.
Ozil also opened his third coffee shop of the cafe chain he partly owns.
His latest coffee shop, part of the 39 Steps Coffee Haus brand opened its doors in Knightsbridge, London.
Ozil has also been training with the rest of the Gunners team and is set to start against Bournemouth in the Premier League on Sunday.
The Gunners head into the clash unbeaten in their last 16 games.
The 30-year-old is likely to keep hold of the captains armband which he has worn for the past few league games.
Ozil has four goals and on assist in all competitions for the North London based outfit this season.