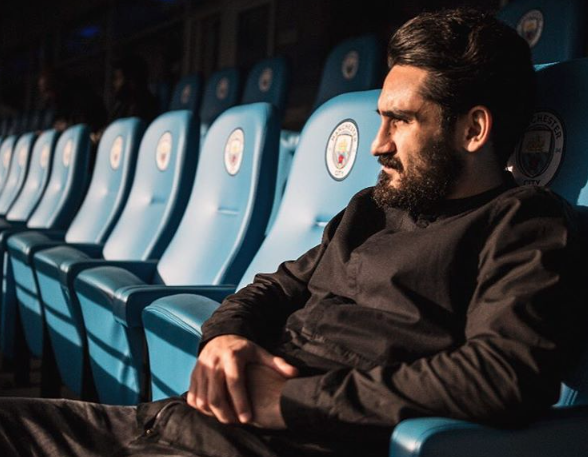 Manchester City beat Hoffenheim 2-1 in the Champions League on Match Day 2 in Germany on Tuesday evening.
Ilkay Gundogan had to be taken off on 68 minutes after picking up a hamstring injury.
City have yet to release an official statement regarding the severity of the injury but the midfielder of Turkish origin is expected to miss the Premier League clash against Liverpool on the weekend.
Gundogan revealed after the game that the match against the Reds is the most important game of the season so far.
The 27-year-old also made it clear that they will be cautious of Liverpool as they have 'always struggled at Anfield' over recent years.
"It's a huge game," Gundogan said after last night's win over Hoffenheim in the Champions League. "It's maybe at this point the biggest one in the Premier League.
"We are the leaders again now since the last fixtures and after that game we still want to be number one.
"But the last years have shown we always struggle at Anfield so hopefully it can be a boost to us to show everyone and ourselves that we are able to play good there and get at least one or three points."
See More: Liverpool Loanee Loris Karius Posts Bizarre Instagram Update Ahead Of Second Europa League Clash For Besiktas
City are current league leaders but Liverpool are second down to goal difference.
Gundogan is familiar with Reds boss Jurgen Klopp having played under his stewardship at Borussia Dortmund.
The Citizens are expected to release a statement at some stage today confirming how long Gundogan will be sidelined for.