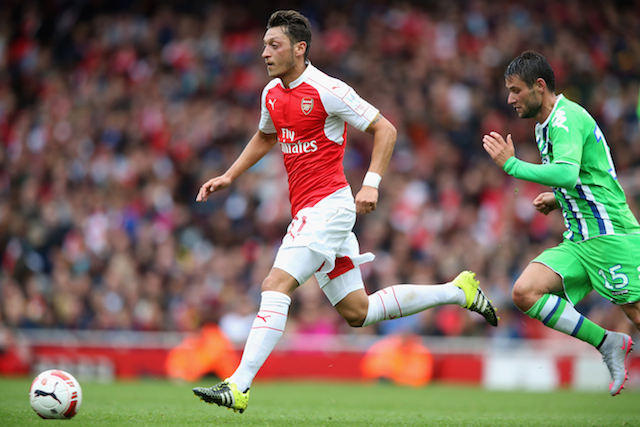 "We need what they bring" – Alex Iwobi admits Arsenal will be wakened if Alexis and Ozil leave
Arsenal midfielder Alex Iwobi has admitted that losing both Mesut Ozil and Alexis Sanchez will be a huge setback for the Gunners.
Both Sanchez and Ozil have under nine months remaining on their contracts with the north London-based club.
Neither player appears to be close to signing a new deal and could end up leaving the club for free next summer.
Iwobi heaped praise on his teammates stating that they are unstoppable when in form and feels Arsenal will be weakened by their departures.
"When they are fit they are unstoppable. They are both capable of changing a game or a season," Iwobi told the Sun on Sunday.
"They have a big decision to make. But it would be a huge setback to lose them because from the stats you can see we do need them for their goals and assists.
"For a team like Arsenal, we need to be aiming for the top four and we need what they bring."
"It will be great for them to stay. I've learnt a lot from them.
"Just the opportunity to even train with them has been amazing. They are two top class players with great experience having played at the top-level."
Iwobi scored over the weekend to send Nigeria to the 2018 World Cup in Russia and was recently included in the starting lineup for Arsenal's 2-0 win over Brighton.
The Gunners will be looking to maintain their winning run when they take on Watford FC at Vicarage Road on October 14.
Both Ozil and Sanchez are expected to be available for selection this weekend.