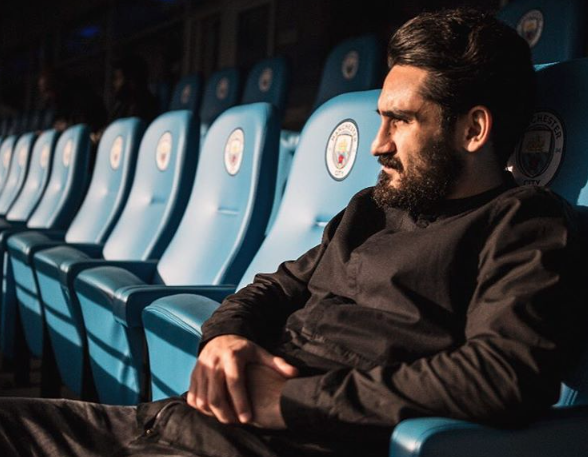 'What a time to be alive' – Man City fans react to Gundogan returning against Chelsea on social media
Manchester City beat reigning Premier League champions Chelsea 1-0 at Stamford Bridge on Saturday 30 September.
What a midfield!
Bernardo and Gundogan in midfield is too silky.

— Oscar (@Reunewal) September 30, 2017
City have come a long way since Jamie Pollockj and Ged Brannan were reserve midfielders. The current squad has pretty astonishing quality in depth.
For anyone who remembers Jamie Pollock and Ged Brannan,

Bernardo Silva and Ilkay Gundogan are now our RESERVE midfielders.#mcfc

— MCFC World (@MCFCworld) September 30, 2017
What a time to be alive

— MCFC Denver (@MCFCDenver) October 1, 2017
City fans appeared glad to have Gundogan back.
@ManCity @benmendy23 @aguerosergiokun I'm so happy that you are playing

— Mubango 💫Mulama💫 (@MulaSane) September 30, 2017
Relieved to see Gundogan back on pitch so soon.

— Rafael Hernández (@RafaelH117) September 30, 2017
You are so good. I can literally see you scoring the in champions league final for us. Well played today Sir Well played

— Cityzen Muaz (@Mcfcpresso) September 30, 2017
And to you sir, brilliant to have you back in the side 😁

— Dark days-Lightyears (@ColJwells) September 30, 2017
Gundogan's comments regarding the Manchester terrorist attack went down well with the home faithful as well.
"It showed me that in bad times, the people of Manchester all stand together. We all stand together."

İlkay Gündogan has spoken about the terror attack and life in Manchester. [quotes from Sunday Mirror] pic.twitter.com/xZ0PYAmCuU

— City Watch (@City_Watch) October 1, 2017
he always had a good heart

— Silk (@SILKYILKAY8) October 1, 2017
As did the fact he dedicated the victory to his injured teammates.
A fantastic team effort and a win, which is especially dedicated to @benmendy23 and @aguerosergiokun! 💙 #OneTeam #CFCVCITY pic.twitter.com/b2ZueNAKym

— Ilkay Gündogan (@IlkayGuendogan) September 30, 2017
love you so much!!! So proud of you💙

— grace💫 (@grwcee) September 30, 2017
Stop it! I'm getting all emotional 💙

— Anne 🐝 (@Annemcfc9320) September 30, 2017