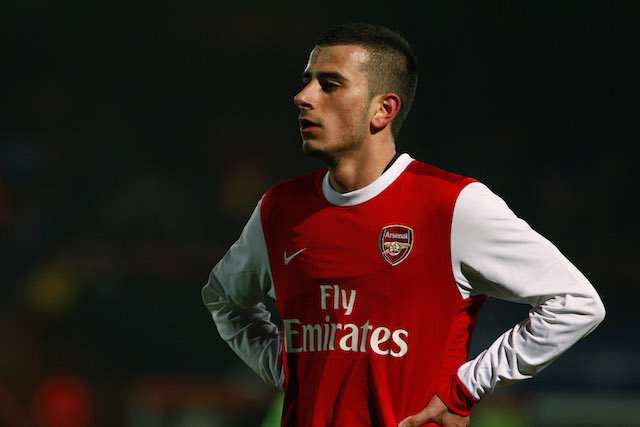 Where are they now? Arsenal's neglected class of 92, highly rated Wilshere & Ozyakup pursuing career elsewhere 
Arsenal have a highly rated youth system of their own and while their class of 92 does not compare to the legendary Manchester United side there were two players that had the potential to make an impact.
Now before going any further, the United class of 92 started their careers at the club in 1992, whereas the Arsenal class of 92 we are focusing on were born on the same year.
Arsenal class of 92
Jack Wilshere and Oguzhan Ozyakup were both born in 1992.
See More: How Arsenal's 4-2-3-1 could line-up if former youth star Ozyakup joins
Wilshere joined the Gunners academy from Luton Town in 2001 while Ozyakup joined seven years later in 2008.
The future looked bright Ozyakup and Wilshere, both players were part of the Arsenal youth side – which also featured Francis Coquelin – that won the Premier Academy League and FA Youth Cup in 2008-09.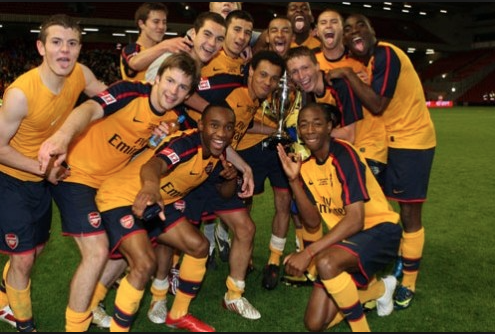 Wilshere was rewarded by Arsene Wenger and called up to the first team the following season.
Ozyakup meanwhile went onto win the Academy League for a second year running and captained the Netherlands at the UEFA European Under 17 Football Championship, reaching the final.
FourFourtTwo Turkey quoted Wenger as saying at the time: "Ozyakup is just 17 but he plays the football of a player far more experienced, we cannot afford to lose a player of this talent."
See More: For Oguzhan Ozyakup news and everything you want to know about the Besiktas star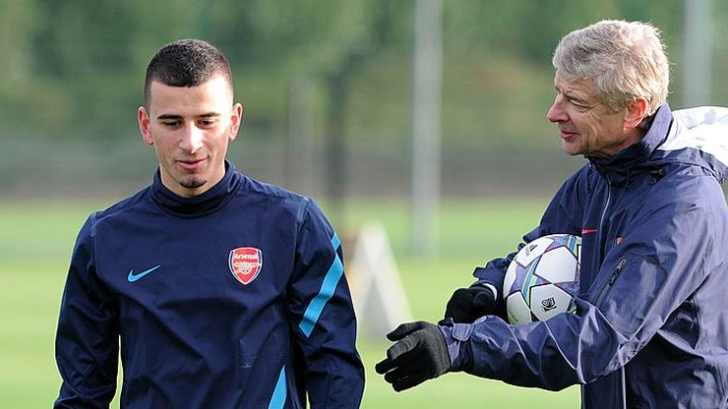 Wilshere was loaned out to Bolton in January 2010 until the end of the season. The following campaign to made 49 appearances in all competitions.
The England international began to establish himself as a first team player but Ozyakup was finding it more difficult to break into the senior side.
Ozyakup revealed that he was growing increasingly frustrated with not being given a chance.
"It was heart breaking, I was told I would get a shot as he had such a heavy fixture list," Ozyakup said.
"I was 18 and training with the first team, by that time everybody in the senior side knew me.
"I was making the squad for Champions League games but was given no minutes.
"I had a decision to make, whether to spend years on the bench or being sent out on loan or playing first team football and really developing."
Ozyakup made the difficult choice of leaving Arsenal in pursuit of first team football, a decision he does not regret.
"By the time I was 19 I had already played 35 games for Besiktas, I do not regret leaving, I would not be where I am today if I did not leave," he added.
Considering Wenger even decided to give Emmanuel Frimpong playing time ahead of Ozyakup it is not surprising that Netherlands born Turkish international was feeling aggrieved.
Hindsight is 20/20 but it is worth pointing out that Frimpong now plays for a mid-table Swedish team while Ozyakup played a key role in Besiktas lifting the league title last year and already has a wealth of European competition experience under his belt.
Wenger is under fire from sections of the Arsenal fanbase and media for a variety of reasons, his judgement being one of them.
Ozyakup has gone onto become a star player at Besiktas. The 24-year-old has 25 goals and 37 assists in 169 games for the Black Eagles.
He is a seasoned Turkish international midfielder and Besiktas are on course to lift the league title for a second consecutive season.
Ozyakup's progress has not gone unnoticed. Turkish-Football revealed that the North London side have been monitoring his development and scout Jurgen Kost confirmed the club are interested in bringing him back.
Kost was quoted as saying: "Ozyakup is a player of the highest standard, we have been closely tracking his progress and when we do our next search for players in his position he could return to Arsenal."
The former Arsenal man is expected to start for Besiktas against Olympiakos in the Europa League second leg Last 16 tie which could see his side progress to the quarter-finals of the competition for the first time since 2003.
Wilshere meanwhile is trying to reignite his fledgling career on loan at Bournemouth this season.