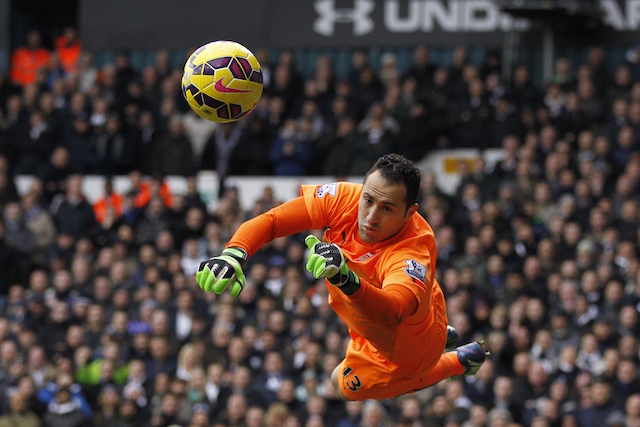 Where Will David Ospina Move This Summer?
The summer transfer window will commence in earnest on July 1st, as Premier League clubs prepare to spend their share of the new £5.1 billion television deal.
These clubs will also be looking to offload players as they strive to accrue additional income and trim their squads accordingly. Arsenal's second choice goalkeeper David Ospina could be one of the first to leave the EPL, with the stopper being strongly linked with a move to Turkish top-flight club Fenerbahce.
Whilst the most recent reports suggest that this deal may have fallen through. It remains a distinct possibility if the clubs can agree a viable transfer fee.
 Why Has This Deal Hit the Wall?
Unless you have spent much of the last two weeks in a cave somewhere, you will know that Ospina has recently expressed concerns about his future at the club. While the Colombian international played a key role in Arsenal's FA Cup triumph last season and manager Arsene Wenger has no desire to offload him, Ospina himself wants to play more regularly with the World Cup barely a year away.
With Fenerbahce having originally signalled their interest in Ospina early in June, talks have progressed well over the last two weeks with the clubs finally agreeing a £3 million fee.
Considering Ospina is a player who has only made twenty-four appearances in three years, this represents a bigger risk than your average gamble at your standard mobile casino, However, a four-year contract was agreed in principle between the club, the player and the agent, with the deal expected to be completed on the 1st July.
According to Turkish media outlet Sozcu, however, the Turkish club have now pulled out of the deal after Arsenal decided to suddenly increase their asking price. After considering a revised, but undisclosed, fee, Fenerbahce officials decided to turn their attentions to Malaga's stopper Carlos Kameni.
There remains a distinct sense that Ospina remains their number one target, however, so the question that remains is whether a new deal can be agreed given Arsenal's clear determination to hold on to the Colombians' services.
The Last Word: Will Ospina Head to Turkey or Elsewhere?
 Quite simply, Arsenal have decided to hike Ospina's asking price for one of two reasons. Either they believe they have undervalued an international who was ever-present as the Gunners won their third FA Cup in four years last season, or Wenger is simply trying to deter future bids to secure his services.
If the answer is the former, the onus will be on Fenerbahce to consider their options and return with a final deal that will allow them to sign Ospina.
Conversely, the stopper has also been linked with a move to the MLS side LA Galaxy. They would be likely to offer Ospina far more than the reported £1.5 million-a-year contract delivered by Fenerbahce, of course, while the club is also keen to sign out-of-contract Manchester United striker Zlatan Ibrahimovic in an EPL double swoop.
This will certainly be an interesting development to watch, with Ospina undoubtedly in demand among several clubs across the globe.