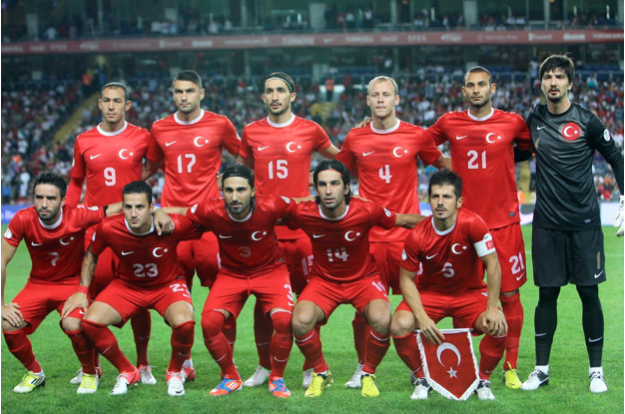 Who Are The Most Popular Turkish Soccer Players?
Many people in the Western world know very little about Turkey. That should change pretty soon. After all, the country has produced some of the best soccer players on the planet. Over the years, some of the top players in the world were born in raised in Turkey. There is a good chance that you'll be able to identify a few players that were raised there. So, who are the most popular Turkish football players ever? You'll find out in the guide below.
Sergen Yalcin
There is no denying the fact that Sergen Yalcin is one of the most popular Turkish players ever. The star player was born in Istanbul in 1972. Since then, he has gone on to become one of the most popular players from Turkey. He plays the midfield position and always supports his teammates. One thing to note is that Sergen is now retired from football. However, he isn't letting the sport get away from him. He is currently coaching the Yeni Malatyaspor team.
Why is he so popular? Well, Sergen played for every single one of Turkey's big four clubs. He played for some of them twice. This has caught attention from fans and helped him become a household name among Turkish football fans.
Rustu Recber
Next up, you have Rustu Recber. He was born in Antalya in 1973. The goal keeper has proven to be a problem for some of the best attackers in the league. The player always showed intensity out there on the field and this is one of the main reasons people liked him. Of course, it should be noted that he was a member of the 2002 FIFA World Cup Team. He helped the Turkish team finish in 3rd place. That propelled his career and made him a household name.
On top of that, Recber holds the record for number of appearanced. He has earned 120 caps. Recber debuted against Iceland in 1994. He finished his career against Finland in 2012. Suffice to say, he has a had a long and successful football career. Is it any wonder he is so popular among the Turkish fans?
Muzzy Izzet
Muzzy Izzet is easily one of the most popular Turkish footballers in recent years. The 44-year-old was born and raised in London, England. However, he is from Turkish descent. His father was from Turkey. He came to England when he was very young. This is why many Turkish fans are able to connect with him. Over the years, Izzet has played with a handful of top teams, including Leicester City, Chelsea, and Birmingham City.
Of course, he is best known for playing for the Turkish national team. It should be noted that his brother, Kemal, was also a professional player. Despite retiring from professional football, Izzet hasn't given up his love for the sport. He now runs a football academy alongside Steve Walsh. If you check out any online pokies sites, you can guarantee that you'll see Izzet at the top of the list of favorite Turkish players.
Ilhan Mansiz
Next, you have Ilhan Mansiz. This German-born player is of Turkish descent. During his career, he played as a forward. One thing to note is that he also spends time figure skating. That is pretty impressive when you consider how long it takes to master both sports. The 43-year-old has done it all. Another thing to note is that the former player is currently an assistant coach with Besiktas. Mansiz has a daughter. He name is Aimee and she was born in 2003.
Mansiz took up ice skating at the age of 33. After winning a show, he concluded that he wanted to represent Turkey at the upcoming 2014 Winter Olympics. Unfortunately, he never made it that far. Nevertheless, Mansiz has an interesting story and that makes him a hit among Turkey football fans.
Summary
Ultimately, Turkish people have competition in their blood. This is why they produce some of the best sports players in the world. Just take a look at the current top players in any football league. There is a good chance that you're going to see a few Turkish names on there. And, it is highly likely that they're going to continue dominating the field for many years to come.