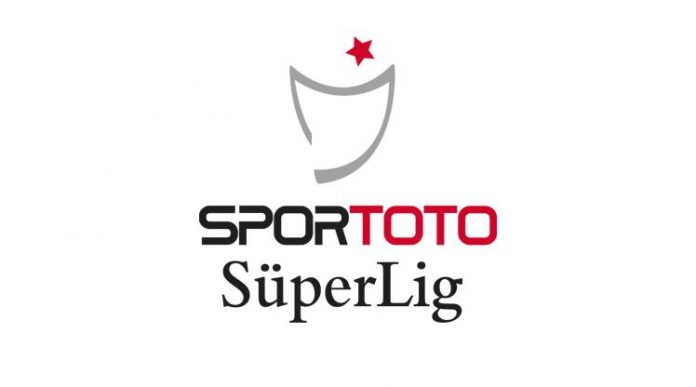 Who Is the Dark Horse of Turkish Football?
Turkish footballers have amazing potential. There is a plenty of players who can definitely show spectacular results in the next couple of years and a real fan should watch carefully those who are about to rise. While press is focusing on outstanding players like striker Enes Unal, we want to make a deeper analysis of Turkish midfielders who can make a difference. The vast majority of players that we will highlight are young talents who are up and rising.
Some of these players have potential to become fundamental parts of their team, others may look lackluster right now, but have a spacious room for improvement.
If you're interested in latest football news and statistics read MetaFootball.
Everything is going to be Okay!
One of the most interesting and promising Turkish footballers who are still playing in Turkey is definitely Okay Yokuslu. This tall and strong midfielder loves to be in the center of both attention and the field. He has exceptional physique as well and doesn't shy away from straight-forward brawling while fighting for the ball in the middle of the field. Despite his physical strength he is a very skilled technical player demonstrating great dribbling skills and tactical understanding of the game.
Notice that Okay Yokuslu is a player who has natural talent for football. He was scouted by Altay coaches when he was only 8 years old. His incredible passion and uncharacteristic for such a young age technique were the reasons why after 4 years in Karsiyaka, his native city, he was recruited to play for Altay. He was only 12 years old when his first contract started. This is a very good starting point for a sports career.
He debuted in 2009. During his first league season, he was only 16 years old, but could already stand toe to toe with his older peers. Where many found their first disappointments, he discovered bravery and self-confidence. This young midfielder had 12 appearances and managed to score two goals. Not a Pele level of performance, but definitely a notable achievement. Altay S.K. from Izmir, the team Okay played for, managed to finish 4th in that season.
Okay showed similar results in the 2010-2011 season, appearing 21 times and putting ball in the net twice. However, his performances were not enough to keep Altay in the top echelon of Turkish League and the team was relegated finishing 16th. This does not mean that Okay was not noticed by other teams, all his performances were interesting. When Okay did not manage goals he pulled away attention from strikers. When he was on form, the midfield was a playground for him.
There were numerous teams that followed Okay closely. Amongst those who wanted to add him to their rosters were Borussia Dortmund and Bayern Munich. Fortunately, Okay decided to accept a proposition from a local team. Here is a short list of Turkish teams that were interested in picking him up: Besiktas, Fenerbahce, Galatasaray, and Kayserispor. The latter offered a sick amount of money for Yokuslu and the deal was finalized at $1.1 million. Notice that Izmir club was determined to keep the player under their roster. However, the most expensive deal for a 17-year-old player was too big of a temptation to pass on.
Kayserispor is probable the best place for a young talented player to kick-start their professional career. This club is notorious for scouting for promising footballers and turning them into real stars. Team's coaching staff if best known for its exceptional ability to nurture young talent and having incredibly well equipped facilities and a state-of-the-art stadium helps big time. Kadir Has, Kayserispor's home stadium, has more than 30 thousand seats and UEFA gave it 4 stars rating.
The stage was set for Okay Yokuslu and the performer just needed to show that his contract was wirth over one million dollars. His new coach had enough faith in him to make him appear 22 times. During his 22 matches, Okay Yokuslu always found enough room to make plays and scored twice. Once again, this young star showed that he can be amongst the best players in the league. Kayserispor is not the best team in Turkey, but it's definitely near the top echelons. However, Okay was not confused and looked fairly well. He was a natural fit for the team that immediately found chemistry with its new center midfielder.
In 2011, Kayserispor delivered a disappointing performance finishing 12th. This result did not satisfy the management and Shota Arverladze, team's head coach, was fired. His place was taken by Robert Prosinecki. Many specialists expressed their concerns that Okay may not see as much play as he saw under Arverladze's coaching. However, Prosinecki also saw potential in Okay and allowed him to step on the grass of Kadir Has 24 times.
Okay's persistent pressure and tactical skills allowed team to secure their 5th place in the league. This is their highest achievement so far. All this time, Okay had been improving steadily demonstrating both his passion for football and capability to learn new things. His technique improved massively and his positioning is outstanding. He seems to always know where he should be in every moment of the game.
Okay is a very experienced player despite being young and showing immense potential. He has over 87 appearances behind his back and has been a backbone of Turkish national U20 team since 15 years. This is an amazing footballer, but some simply do not know him. He appeared amongst top dogs only in 2013 and he plays for Kayserispor. This team is a wild card. In 2013 they finished 5th, and in 2016 they are relegated after finishing 16th. However, Okay's individual skills are more than simply exceptional.
After this poor season, Okay may consider his options and explore his career. He is only 22 years old and there is still chance that he will move to another team. Watch this outstanding midfielder as he will surely deliver some out-of-this-world performances. We especially recommend following him, if he ever decided to move abroad. Many experts believe that Okay's true potential is hindered by his teammates. A center midfielder can do just so much without a strong team of consistent performers!
Quick and smart!
Taskin Calis is one of the most versatile players that Turkish professional football has ever witnessed. This amazing young footballer cannot really brag about his physique with his height being only 5'11. He demonstrates exceptional speed, endurance, and technique, but his height prevents him from being a real airborne threat. However, Taskin Calis proved himself as a versatile player by filling any free position on the field. He is equally well performing in the midfield, defense, or offence. He never tried to be a goalie, but maybe even protecting the net behind would suit him well. We surely won't know as his capabilities as a defensive midfielder are quite impressive for a young talent.
Calis was born in Germany and spend his childhood there. While being in Germany he already showed his potential and was an attendee of a local sports school. However, his Turkish roots allowed him to explore his opportunities in Turkey where competition is slightly more forgiving than in Germany. His first years were in Alemannia Aachen, where he started his career as a professional. His cooperation with Aachen was short and in 2009 he moved back to Germany and joined the roster of Borussia Monchengladbach. This move was made for free and possibly allowed him to continue improving his playstyle while competing against the best players in Europe.
Taskin joined the U17 squad of Borussia making 24 appearances. He managed to create a whole bunch of dangerous situations near the enemy net and scored 11 goals. This was a truly amazing season. In 2010, he moved to U19 team. At that time, he just turned 17 and many specialists were afraid that this move could do more harm than good. The player, however, was not dazed by stronger enemies and showed up 12 times each time showing his exceptional tactical and technical skills. His performances during 2009-2010 were more than enough to attract attention from Gaziantepspor. The team offered over $700 thousand for Taskin and he immediately moved to Turkey.
In the same year, Gaziantepspor finished 4th which is an outstanding achievement on its own. Taskin had a bright prospect in front of him. He was moving to a professional Turkish team that has been at the top of the league. He was only 18 years old.
Despite his talent and potential, Taskin was not that good to replace team's veteran Giles Binya whose skills were unmatched within the team. However, this was the time to show his versatility and Taskin debuted as a right midfielder. His first appearances were filled with confidence despite playing out of his comfort zone. In January of 2012, Taskin for the first time touched the grass of the field. Unfortunately, new head coach Hikmet Karaman was not really keen on starting youngsters and wanted to see the real results before putting Taskin on the starting roster.
Taskin had his chance during the pre-season and showed that he is capable of playing amongst his older peers. His passion, technique, and, more importantly, speed were enough for Karaman to start believing in Taskin. This footballer showed up 22 times in the next season and showed the true depth of his on-field repertoire acting as a center midfielder, fullback, and winger. Unfortunately, 2012-2013 season ended with a heavy injury and Taskin had to sit for the rest of the season finale.
His head coach again was replaced. This time, with Bulent Uygun, but Taskin was a cornerstone of his team by that time and a sane person would have never decided to remove him from the starting roster. However, Bulent Uygun was a coach notorious for his strict discipline. Taskin continued growing as a player under Bulent and showed even more impressive performances later on.
Taskin is a very experienced player despite his young age. He played for Turkish national team and was a big part of successful U17 team that managed to take the third place at U17 Euro in 2010. Taskin scored against Spain, managed to dazzle a couple of famous peers, and was an overall bright spot on the Turkish national youth team. His amazing versatility and a wide array of various skills ranging from tactical decision-making to technique allowed him to reliably create pressure anywhere on the field.
Taskin is a very interesting footballer with a unique set of talents and abilities that can be useful to any professional team. He is still very young and often outshined by other more experienced players. Playing with a middle-of-the-pack team also doesn't help in attracting attention from fans and specialists. However, he is a definitive hope for the whole Turkish football. His ability to change positions and immediately understand his role is a very good trait for a professional. He can definitely fill any position in the middle of the field and this opens up a lot of opportunities in front of him.
We recommend you to watch this footballer as closely as possible. His current form is something spectacular. It is hard to find a midfielder who can run faster. It is hard to pinpoint a player who knows what to do with the ball better that Taskin. At the same time, Taskin can single-handedly change the pace of the game. In a couple of years, this midfielder may very well become one of the best players in Turkey.
Conclusion
There are dark horses that are hidden from our view due to the fact that they are on weak rosters and do not score as much as forwards. These players are pivotal parts of their team and often define the very style of their squads. Both Taskin Calis and Okay Yokuslu are definitely such players, impactful and unique. One should definitely follow them as these footballers are more than capable of surprising everyone and showing some spectacular skills on the field completely changing the game situation!