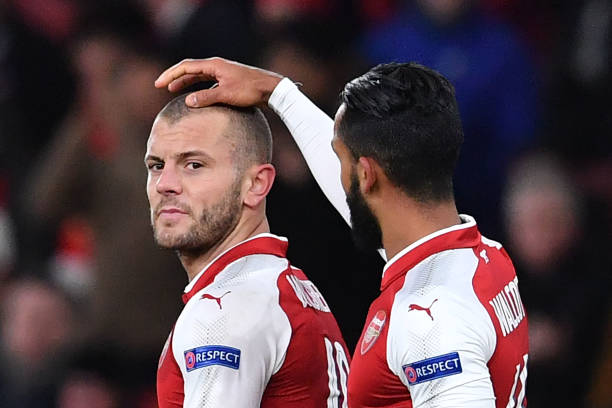 Jack Wilshere bid an emotional farewell to Arsenal last month after announcing he would be leaving his boyhood club.
Wilshere parted ways with the North London outfit on July 1 2018 after a 17-year stint.
The 26-year-old now faces a huge decision over his future.
Turkish-Football have reported Fenerbahce making an offer for the England midfielder but he is also in talks with West Ham.
It now looks like he is destined to stay in London and complete a move to West Ham.
Many ridiculed the midfielder for considering Fenerbahce with outdated views and lazy generalizations.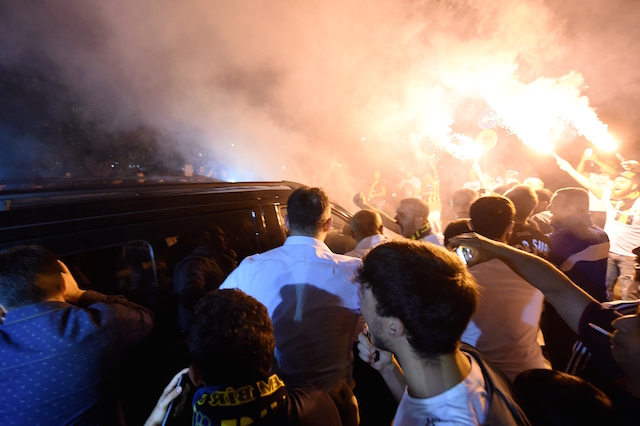 Would he have been taking the easy choice?
Among the criticisms leveled at Wilshere for even entertaining the thought of an adventure in Istanbul was that he'd fade into insignificance in an uncompetitive league. Now the Super Lig may not be top 5 just yet but it is knocking on the door. The Turkish top-tier have ambitions to join the elite of Europe.
The league is developing rapidly. Thirty stadium projects across 27 cities, big money broadcasting deals and widespread investment is closing the gap with the major leagues.
The Super Lig highly competitive. Fenerbahce are among the titans of Turkish football but have not won a trophy in four years. Basaksehir, Trabzonspor and Bursaspor have been challenging the traditional big three – Fener, Galatasaray and Besiktas – over past seasons. Several Anatolian sides are strengthening and starting to put up a serious challenge. The title race went down to the wire last season with little in between the top four.
Claims that the Super Lig is an easy league is a myth. As are lazy references to it being a players graveyard. Yes, Turkish sides have opted for the easy route at times, signing players over the age of 30. Most clubs having a membership-based setup, the elected presidents generally serve three-year terms before having the campaign for re-election. There is immense pressure to win at all costs. Short-termism has been endemic for decades. Why plan for the future if you'll never see it?
But things are changing. Clubs are moving towards a corporate setup, with great success. Even Basaksehir's biggest critics would accept they are a well-run organization with a clear long-term strategy. The once-upon-a-time Istanbul minnows have been involved in the title race for the past two seasons.
Besiktas have embarked on a long-term plan to build an international brand. The Black Eagles and Galatasaray have been making great use of converting a fanatical fanbase into creating a social media following that is among the top 20 in the world of football.
Fenerbahce are following suit. Ali Koc is from the corporate world. The third son of former Koc Group chairman Rahmi Koc, he is one of the wealthiest men in Turkey and has promised to use his business contacts to reinvigorate the club.
His election could be a pivotal moment in Turkish football. Mr Koc is probably the most powerful and influential club president the league has ever seen. You have probably heard of Beko or Grundig, well they are just one of the countless companies owned by the Koc Group.
Fenerbahce are a side in ascendence aiming for the stars. The Englishman would have had the chance to challenge for league titles and silverware, to be part of an ambitious side with millions of fans that wants to be competitive in the Champions League.
Lazy generalisations and misconceptions
Players no longer solely come to Turkey to die. Cenk Tosun transformed his career at Besiktas before joining Everton on a £20m move in January. Badou Ndiaye earned himself a move to Stoke after making a name for himself at Galatasaray. Cedric Bakambu joined Villarreal from Bursaspor before becoming the most expensive player to leave the club for China. Simon Kjaer turned his career around at Fenerbahce resulting in a transfer to Sevilla. Not to mention Cengiz Under, Enes Unal, Okay Yokuslu who have all earned moves to top five leagues on the back of their Super Lig form.
It is simply a fallacy that players do not improve in the Super Lig anymore. Wilshere would have the chance to prove himself as a first-team star. As a player who wears his heart on his sleeve, he probably would have enjoyed Turkey. Where the emotional side of the game is cherished.
It is clear to me that the England midfielder needs to regain his confidence. Like Woody from Toy Story, he has gone from being a favourite to cast aside by new flashy names. Even his No 10 shirt has been taken.
Going from being a star name, adored by the fans to being characterized as an injury prone has been is bound to take it's toll. Fenerbahce had the answer. I can't even begin to imagine how many fans would have turned out to welcome Wilshere at the airport. He will be the star again. And I think that is what he needs. To be the main man. To be given freedom in midfield to work his magic again.
Wilshere could remain in the Premier League if he wanted but he'll have to play his beloved Arsenal at least twice a year. Can Gooners stomach seeing him play for another English club? could he? and to be frank he is not going to end up at a top-four side.
Will playing for a side that just wants to avoid relegation or at best a top half of the table finish suit him? This is a player used to challenging for top four, winning FA Cup trophies and competing in European competition. Playing for a team generally on the front foot, that teams tend to sit back against. He would have to get used to the opposite if he stays in England. How is Wilshere supposed to show what he is capable of at a side that will most likely spend most games on the back foot? these are questions he really needs to consider. Look what happened at Bournemouth.
If Wilshere wants to return to the highest level of Premier League football he still can. At the age of 26 an impressive season or two, winning silverware and showcasing his talent in European competition could make him highly sought after again. It would be a risk. But one worth taking considering the reward.