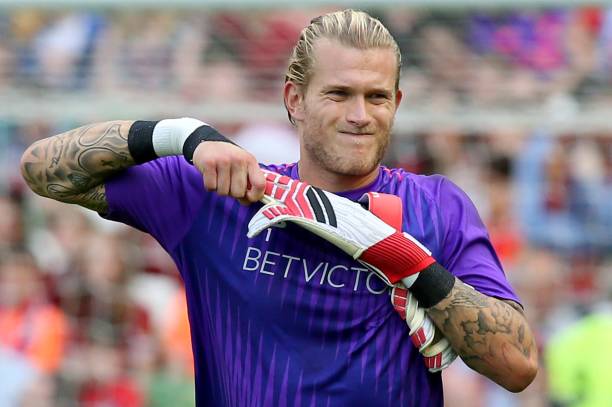 Liverpool keeper Loris Karius is edging closer to a Besiktas move that would see him join on a two-year loan.
A source close to Besiktas revealed to Turkish-Football that they expect to formally announce the transfer before the end of the week.
The transfer story has divided opinion.
Karius had a nightmarish end to an otherwise decent season following the moral-shattering experience he went through in the Champions League final against Real Madrid.
The Echo go into detail regarding the fees Besiktas are expected to pay, including a buy-out clause option.
An interesting detail from the report is that Jurgen Klopp feels his former No 1 keeper needs a fresh start to regain his confidence.
Karius dropped down the pecking order into second-choice keeper following the signing of Alisson Becker.
The argument against joining Besiktas is that the Super Lig is not the wisest destination for a player in need of a confidence boost.
Out of the pot and into the fire?
Turkish football fan culture can be raucous, fervently passionate and at times completely mental.
Those against the Karius move believe that one mistake in a big game could result in him being torn apart.
There is no denying that major errors in derby games would not go down well with the fans. But that applies universally. The average fan is not going to be applauding goalkeeping errors regardless of the country.
Football is a high-pressure game and quite frankly if you cannot handle the heat you need to consider getting out of the kitchen.
The overlooked side of Turkish fan culture
What has been ignored is the just how supportive Turkish fans can be.
The level of fandom in Turkey is difficult to find anywhere else. Star players at major clubs often have a cult-like status.
You could write a book dedicated to number of hero's welcomes players have received in Turkey over the years. Darius Vassell still can't believe how many fans turned out to welcome him at the Ankara airport. Galatasaray fans lit flares for Didier Drogba.
There was such a huge turnout from Fenerbahce fans for Robin van Persie that he just about made it out of the airport.
You can rest assured that Karius will be warmly welcomed to Istanbul.
Turkish fans have a reputation for being on the wild side but they can also be very hospitable and loyal.
Contrary to popular belief fans tend to defend players despite mistakes. Booing your own players is generally frowned upon.
There is a strong connection between the players and the fans. Besiktas fans often turn up en-masse to training sessions. After home games they pick one player to lead the 'üçlü' chant. Players go over to the supporters after games.
Should Karius decide to make an effort with the fans they will reciprocate. It could be just what he needs to get back on his feet. A fresh start, a chance to get his head clear in a completely different footballing environment.
Win-Win For All Parties
Karius would be first-choice keeper were he to join Besiktas.
See More: Liverpool Receive Injury Boost As Wonderkid Nears Return
Current first-choice keeper Tolga Zengin was actually second-pick before Fabri was sold to Fulham last month.
He has struggled in the Europa League and Super Lig campaigns to such an extent that he is no longer seen as a viable first-team keeper.
Tolga Zengin CANNOT be first choice Beşiktaş goalkeeper… pic.twitter.com/mchuuPC3Ax

— Turkish Football (@Turkish_Futbol1) August 19, 2018
Tolga Zengin'i İzledikçe Volkan Demirel'e Şükrediyor İnsan … pic.twitter.com/SBp8q6m3hM

— Mehmet EserYENİHESAP?? (@eseer4069) August 19, 2018
The single most important transfer Besiktas will make this summer is a keeper.
If he does end up completing the move Liverpool will have found a team where the Karius has the opportunity to rediscover his form. The 25-year-old meanwhile, will have the chance to find his feet again as the star man at a side aiming to lift the league title. A win-win scenario for all involved.