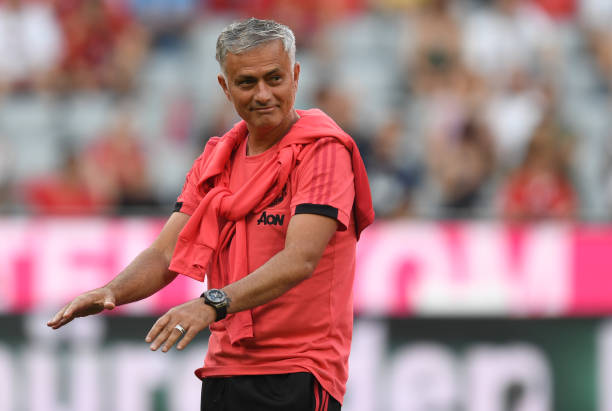 Basaksehir took on Burnley in the Europa League Third Qualification round second-leg tie at Turf Moor yesterday.
Interestingly enough Manchester United manager Jose Mourinho decided to pop by the Basaksehir camp.
Photos of Mourinho posing with Basaksehir club officials, the manager Abdullah Avci and former players were later shared on social media.
It turns out that Mourinho paid his former player Emmanuel Adebayor a visit.
The United boss held a meeting with the Togo international and later met club director Mustafa Erogut.
Adebayor is a keen admirer of Mourinho and recently revealed in an interview with TRT that he will 'always love' him.
When Ade met Mou

Adebayor on Jose Mourinho: "He is one of the [most] honest managers I have met in my career, which is crazy because most of the managers are all kind of like fake.

"Mourinho is the one of the managers I loved and will always love," pic.twitter.com/ijCpOj0BYT

— Turkish Football (@Turkish_Futbol1) August 16, 2018
See More: Adebayor 'Hates' Arsenal Because Of What Arsene Wenger Did & Explains Infamous Celebration In Front Of Fans
Adebayor spent just half a season on loan playing under Jose Mourinho.
That brief loan spell was however, enough to convince the striker that Mourinho really is the special one.
"Without a doubt the best manager I ever worked with has been Jose Mourinho," Adebayor revealed in another recent interview, this time with AA in Slovenia.
"Like everyone says he is the 'Special One', the guy is a special person and he is the only coach who still keeps in close contract with me.
"We regularly talk, he is more than a manager. Mourinho holds a special place for me, he is on another level, there is nobody I have played under that is like him, they do not come close.
"What you will notice about Mourinho is that most players who played under him have so much respect and admiration for him.
"I am one of them.
"He treats you with respect, makes you feel special, he makes players feel better about themselves. That is something rare and what makes him stand out."