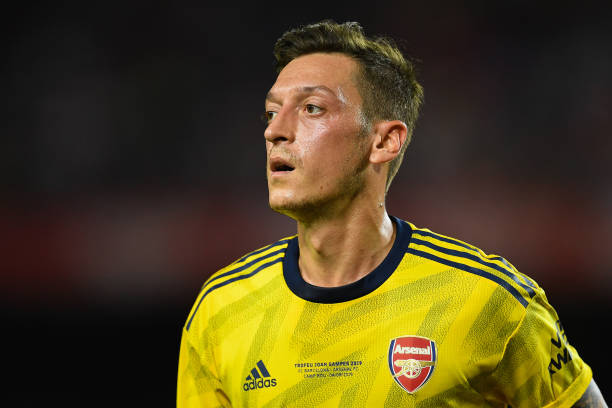 Former Arsenal player Martin Keown laid into Mesut Ozil on his recent appearance on TalkSport crticising his body language.
Ozil has struggled for playing time this season making just one Premier League appearance despite being the top earner in the squad earning £350,000 per-week.
Instead, Ozil has been benched and in some cases failed to even make the squad while the likes of youngsters Joe Willock, Bukayo Saka, and Matteo Guendouzi have all featured in the attack.
The playmaker of Turkish origin defended his record at the club this week in an interview and revealed that he will not leave the club before his contract runs out in 2021.
See More: Women's Turkey national team & Besiktas captain Didem Karagenc Interview – 'Football is more than just a game, especially women's football'2019
Keown claimed that Ozil's behavior would not have been tolerated by his teammates during his time at the club.
The former Arsenal man took issue with Ozil's body language and attitude.
"I feel at times he has been disdainful with his team-mates if he doesn't get the right ball," Keown told talkSPORT.
"To be honest, if he was in our dressing room there were a few players who would have had him round the throat early on because of his body language.
"I was seriously worried for his immune system, the amount of games he missed through allegedly being ill, or a back injury.
"He has only been given another opportunity with Emery because it looks like he has started to work hard again.
"I believe he has been over-indulged in the past. It's embarrassing for the football club that he is not featuring.
"The manager has to get him back into the team but if his attitude drops again then big decisions need to be made."
Ozil is match fit ahead of the Sheffield United clash on Monday in the Premier League but it remains to be seen whether head coach Unai Emery will give him his second appearance of the season.