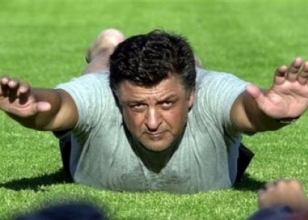 Yilmaz Vural linked with Azerbaycan national team role [divider]
Yılmaz Vural has been linked with the Azerbaijan national team role.
"I have not received an official offer from the Azerbaijan football federation but I have been contacted by people close to their football federation," Vural said.
"Azerbaijan is a great country, it is as if we are the same country, I mean when I go there they do not even ask for my passport. 
"It is not like going to another country, we speak the same language, we have the same culture, we are the same people so it does not even feel like I am a foreign coach so settling in would not be a problem.
"Azerbaijan actually has a lot of potential, they have a very strong economy and the football infrastructure over there is expanding every day.
"It would be an honour to be part of their footballing development."
Vural is a controversial figure in Turkish football, the experienced manager has coached 22 clubs and is renowned for his touchline antics.