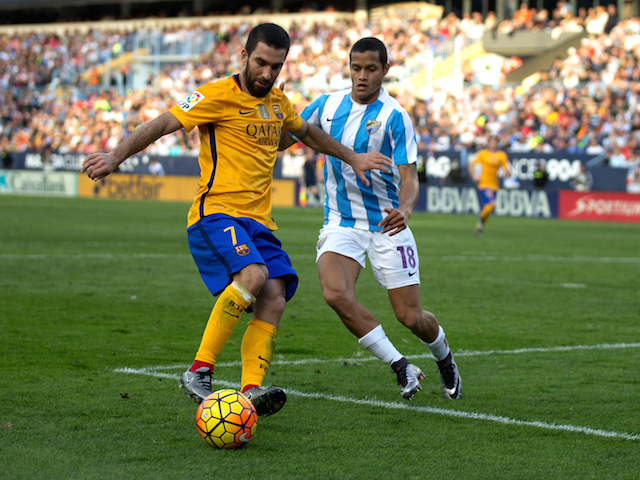 Barcelona made history for the third week running by extending their unbeaten run to a record 37 games after beating Getafe 6-0 at the Camp Nou.
Messi, Munir and Neymar all got on the scoresheet as did Turkish intentional star Arda Turan. In fact the bearded winger wrapped up a brilliant display with an assist and a goal.
Barca have now won all 15 games in which Turan has played in since making his debut against rivals Espanyol in January.
Here are three things we learned from his display.
1. Bicycle Kicks
Arda Turan scored a bicycle kick kick. Yes you read that correctly – Arda Turan scored a bicycle kick. The goal seemed to win over a few of Turan's doubters who were questioning his flair and creativity in the lead up to the game. The 29-year-old winger was not renowned for his finishing at Atletico Madrid in fact he scored just 22 times in 177 games but it is worth pointing out that at Galatasaray where he did have a more freedom to get forward he found the back of the net 44 times. Turan was renowned for his die hard attitude and hard work under Diego Simeone at Atleti which overshadowed the fact that the bearded winger first made a name for himself as a creative player with an eye for goal.
From @RayHudson to @ArdaTuran "This is a piece of Turkish Delight,sweeter than candy! @FCBarcelona #Barca #Arda pic.twitter.com/MeubBqup6M

— Onur Uranli (@Onuranli) March 12, 2016
Welcome to @FCBarcelona @ArdaTuran. I think your transfer is official now! What. A. Goal. #FCBGetafe

— Karan Thakkar (@karanvt) March 12, 2016
Last week we praised Turan for his passing. The Turkish international had a 90 percent pass accuracy average going into the Getafe game but he blew his own – impressive – stat out of the water completing a staggering 97 percent of his 67 passes.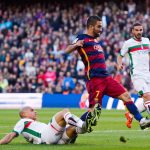 3. Intelligence 
At first glance Turan's assist to Messi for the fourth goal was not particularly noteworthy but going over the replays shows the footballing intelligence the fiery winger. Turan passed the ball to Messi outside the penalty area before making a darting forward run that dragged two Getafe defenders out of position giving the Argentinian star space to work his magic. The Barca star now has four assist and two goals in all competitions.
See More
Barcelona Player Profile: Arda Turan – The Bearded Genius
Three reasons Arda Turan could be a success at Barcelona