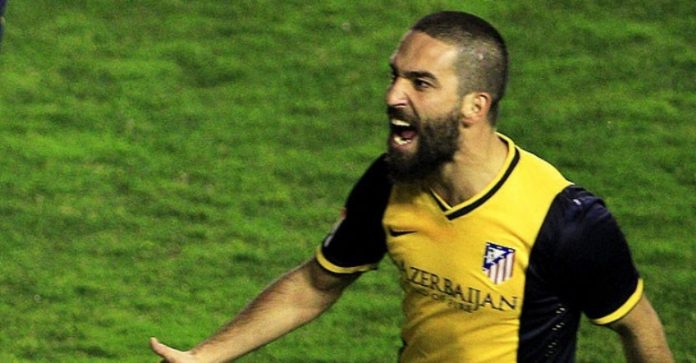 Arda Turan thanks GQ for 'Sportsman of the Year 2014' award  [divider]
Atletico Madrid star Arda Turan thanks GQ magazine for awarding him with the 'Sportsman of the Year 2014' award.
Turan was presented with the award at the Bosphoros hotel following Turkey's 4-0 loss against Brazil.
The Turkish international shared an image on his Instagram with the following caption, "I want to thank the GQ family for this award."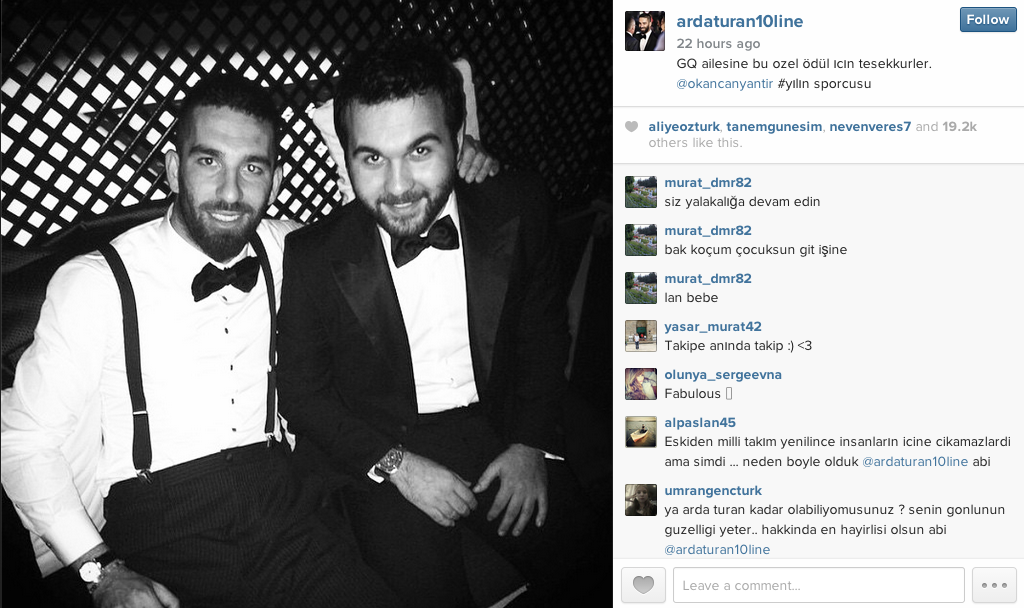 Turan was accused of partying with a group of girls into the early morning following the award but he strongly denied the rumours.
"Apparently I was dancing with girls all night, these bloodsucking reporters have no shame to fabricate lies and accuse people with ridiculous stories, I was at an award ceremony and went home after," Turan said.
Turan became the first Turkish player to win a La Liga title when Atletico Madrid lifted the title last season.
The 27-year-old winger is expected to start for Turkey in the Euro 2016 Group A qualification game against Kazakhstan on Sunday November 16.