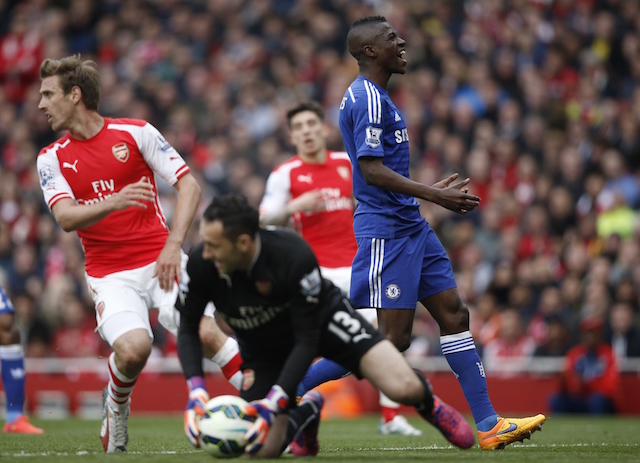 Arsenal are keen on keeping hold of David Ospina over the winter transfer window according to Beşiktaş president Fikret Orman.
The Beşiktaş boss confirmed interest in Ospina but underlined that Arsenal are unlikely to part ways with the Colombian international considering he is currently their second choice keeper.
Orman was quoted by Haberturk as saying: "Yes of course we want David Ospina but winter transfers are tough and Arsenal do not want to sell their second choice keeper right now."
Beşiktaş vice-president Ahmet Nur Çebi also confirmed interest in Ospina but admitted that it would not be easy to prize him away from Arsenal.
Çebi said speaking on Beyaz TV: "We are interested in Ospina and goalkeepers of his caliber but just because we want him does not mean he come we have to agree with his club and take his contract into consideration."
The Black Eagles are in the market for a new goalkeeper in January following a string of costly errors from current keeper Tolga Zengin.
Ospina fell down the pecking order at Arsenal following the signing of Petr Cech but he was expected to get some playing time after Wojciech Szczęsny was loaned out to Roma.
Despite not getting much playing time season the Gunners are unlikely to part ways with Ospina as he is currently their second choice goalkeeper.
See More
5 little-known facts about Barcelona star Arda Turan
Is Mesut Ozil finally showing his true colours at Arsenal?