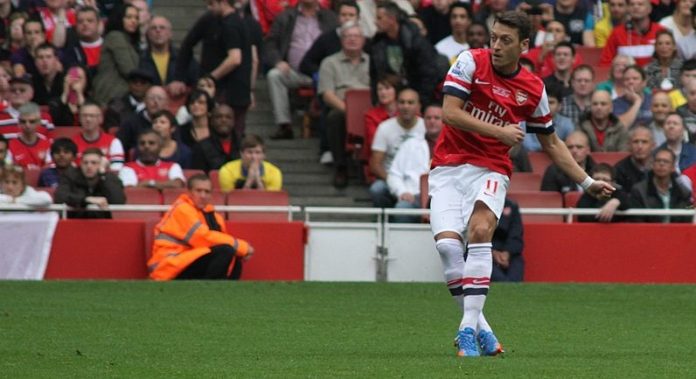 Arsenal goalkeeper Wojciech Szczesny has revealed that he is often amazed at what Mesut Özil is capable of pulling off in training.
Szczesny stated that he loves watching Özil play and that the World Cup winner is a different class.
"It's his calmness and his vision on the pitch is something that you don't get to see when you watch 90 minutes of football," Szczesny told Arsenal Player.
"Sometimes you're out there training with Mesut and he just comes out with some ridiculous passes.
"I'm back there and see the whole pitch so I should be able to see all the passes but what he does is just different class. I really admire Mesut, love watching him and training with him out on the training pitch."
See More:
Mesut Ozil
8 Super Lig players West Ham manager Slaven Bilic could target this summer
Özil is currently training with the Germany national side and will play Gibraltar in Euro 2016 qualification game today.
Germany are currently second in Group D one points behind leaders Poland after five games.
The 26-year-old came under fire at the start of the season and missed three months due to injury but has been in good form since the turn of the year.
The World Cup winner picked up several individual awards and ended the season lifting the FA Cup for the second year running.
Özil will enjoy a short summer break after the international games before returning to North London for pre-season training.