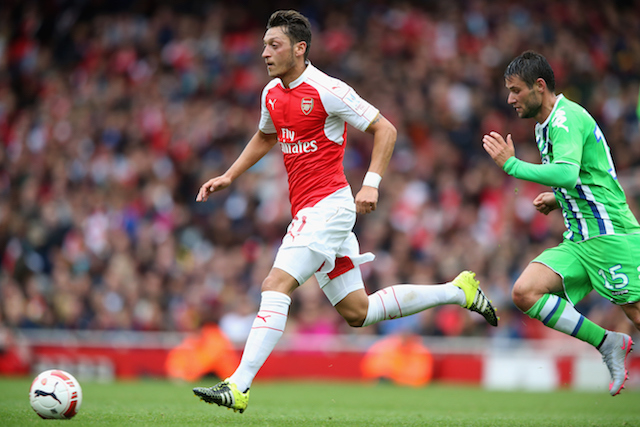 Mesut Ozil  has stated that he will always make decisions which increase the teams chances of success rather than chase personal accolades.
During an interview with DFB the 27-year-old said that being 'arrogant' in-front of goals would not be in his own or his teams favour.
"At the end of the day, I try to be as successful as possible in every single game – to win the match," Ozil said in an interview with the DFB (via Goal).
"It doesn't really matter if I'm scoring or assisting, as long as we win.
"I don't think I will be doing myself any favours if I focus on scoring more, or becoming more arrogant in front of goal – and certainly not my team-mates."
Ozil has provided 16 assists and has found the back of the net twice in 26 appearances for the Gunners this season.
The 27-year-old recently won the Germany National Team Player for the Year 2015. TOzil won the fan vote and the results were published on the German FA's official website.
The Germany international is expected to return to Arsenal's starting line-up after missing his sides clash with stoke last weekend due to a foot injury.
See More
Barcelona Player Profile: Arda Turan – The Bearded Genius
Three reasons Arda Turan could be a success at Barcelona