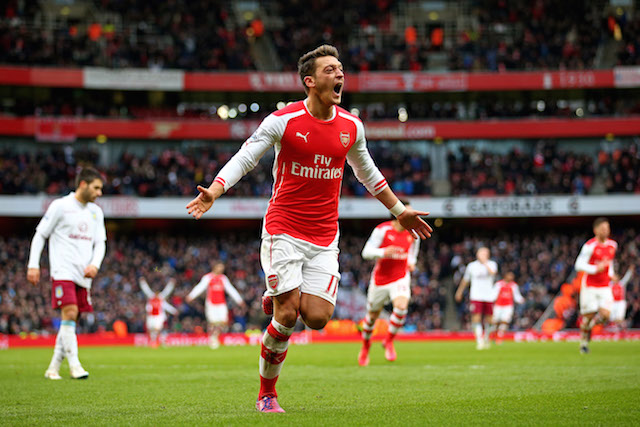 Liverpool legend Graham Souness has stated that Mesut Özil 'can see everything that's going on around him.' Souness spoke about Ozil's ability during the post-match show on SkySports following Arsenal's draw with Tottenham.
"He's got wing mirrors; he can see everything that's going on around him," Souness stated on SkySports 1.
"We've got used to the silkiness, but I think people have been frustrated that they've not seen the aggression, the sprinting to win the ball back.
"I think you have to accept that, because he gives you so much when you've got the ball in the opposition third and that's the most difficult place to play.
"He's a class act and Arsenal are the perfect team for him. He's one of those whom – on his day – you'd pay to see play."
Özil became the first player in the Premier League to provide an assist in six consecutive games.
The 27-year-old playmaker setup Gibbs with the equaliser against Spurs on the weekend breaking the Premier League record for assists provided in consecutive games (6).
The World Cup winner has been criticised for his languid style and not performing in big games but he has managed to win over his critics this season after an impressive start to the league and Champions League campaigns.
Özil is in the best form of his Arsenal career since joining the Gunners on a record breaking £42.5 million transfer fee from Spanish giants Real Madrid in 2013.
See More
Arsenal boss Arsene Wenger is happy with Mesut Ozil says agent
Man Utd legend David Beckham is Barcelona star Arda Turan's role model