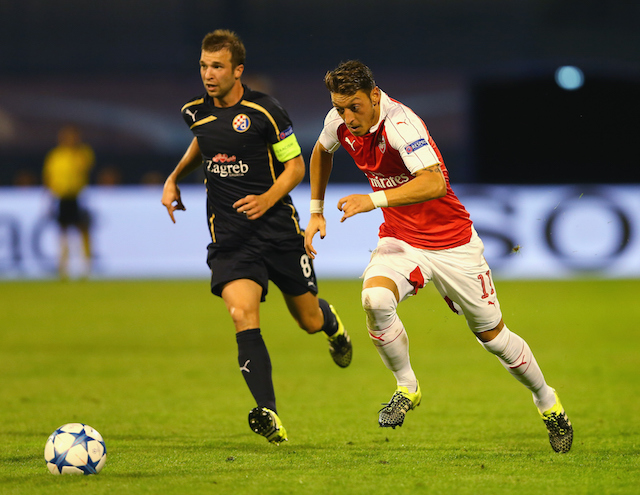 Arsenal star Mesut Özil has stated that he is prepared for tonight's clash with the Bundesliga champions Bayern Munich.
The 26 your old poses a picture of himself along with the following caption "Matchday tomorrow! ⚽ Having a big game against my national team colleagues is always something special – no question!"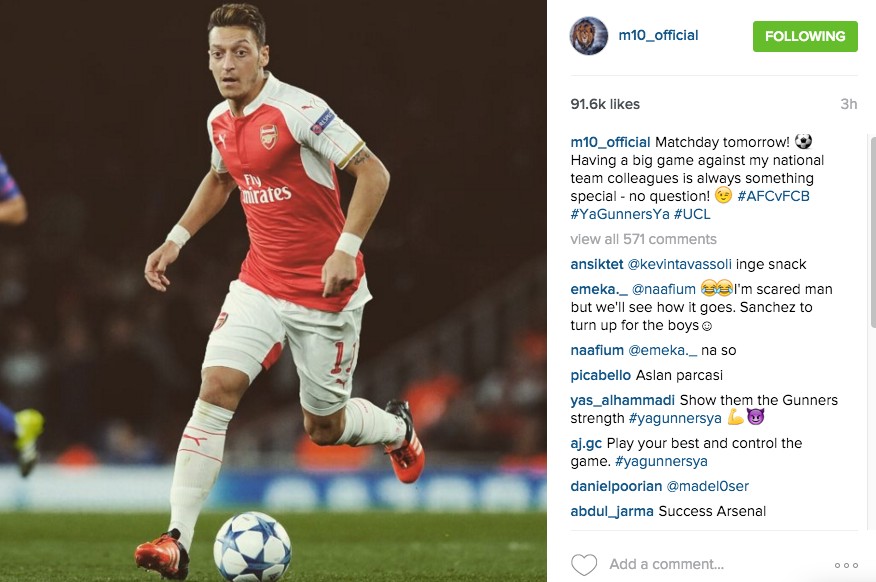 The North London Based side have gotten off to a slow start after picking up just one point from their opening two games.
Özil played a staring role in Arsenal's 3-0 victory over Watford in the Premier League last weekend.
The 27-year-old set up Alexis Sanchez's opener and Olivier Giroud's goal in the 68th minute. The Germany international was taken off in place of Arteta in the 81st minute.
Arsenal ended up winning the game and moving back into second place overtaking Manchester United who temporarily moved in second place following their 3-0 win over Everton.
The Gunners have now won back-to-back games in the league and take on Bayern Munich next in the Champions League.
See More
Arsenal boss Arsene Wenger is happy with Mesut Ozil says agent
Man Utd legend David Beckham is Barcelona star Arda Turan's role mo