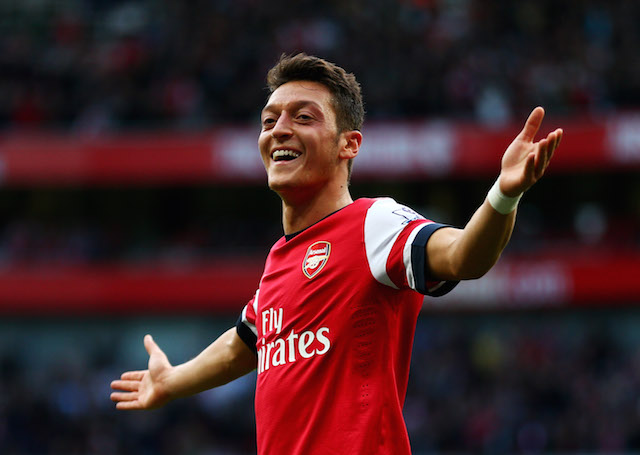 Arsenal star Mesut Ozil has revealed that one of the reasons he has such impressive ball skills is that he grew up playing with just about everything except a football.
One of the most interesting balls Ozil grew up training with was a medicine ball – yes a 5kg medicine ball!
How you play football with a ball that is heavy enough to break your foot is anybodies guess but the magician managed to pull it off.
"[I didn't just play] with chewing gum or tennis balls, sometimes with basketballs or medicine balls too – even ones that are 5kg, though that is very difficult. Sometimes on the pitch if the game has finished and I see some tape on the floor, I'll take it and play with that too," Ozil recently said in an interview with the Arsenal Magazine.
Ozil also revealed that he also trained with chewing gum and scrunched up balls of paper.
It would appear that the Arsenal playmaker attempted to play football with just about any round object and it seems to have paid off considering the stuff he can do with a ball – or even without a ball. How many other players can do kick ups with a piece of chewing gum?
See More
3 things we learned about Mesut Ozil after Arsenal win over Everton
Arsenal boss wants Mesut Ozil to score goals like Thierry Henry