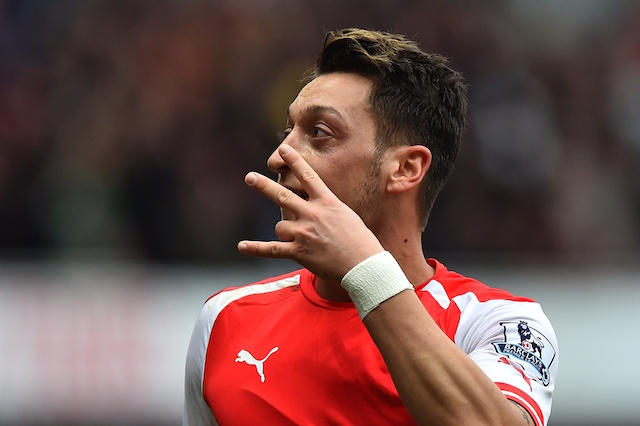 Arsenal star Mesut Ozil has revealed who he thinks was a better player than Lionel Messi and Cristiano Ronaldo.
Ozil stated that he believes Zinedine Zidane is better than both players: "They are both truly world-class players," he began, in a video appearing on Mirror.co.uk.
"But I am and always will be a [Zinedine] Zidane fan. So I say Zidane."
Messi and Ronaldo are widely regarded as the two best players in the world and have dominated the Balon d'Or over the past few years.
The Arsenal playmaker underlined that while both are great players Zidane remains number one for him.
Ozil was of course a teammate of Ronaldo during his time at Real Madrid providing an incredible 81 assists during his time at the club.
This is not the first time Ozil has waxed lyrical about the current Real Madrid boss.
The Germany international of Turkish origin heaped praise on the Zidane stating that the Frenchman never done tricks to show off but instead played a 'clever game.'
"I always admired [Zinedine] Zidane. He didn't do tricks for the sake of it. He never wanted to show off. He just played a clever game," Ozil stated in an interview with ​Henry Winter of the Times
"He's the player who decides games. I watched his technique and tried to do that in my game, and a lot of times it worked."
Ozil is currently on international duty for Germany and has one assist in three games at Euro 2016 in France.
The Arsenal star is expected to start for his national side against Slovakia in the second round next.