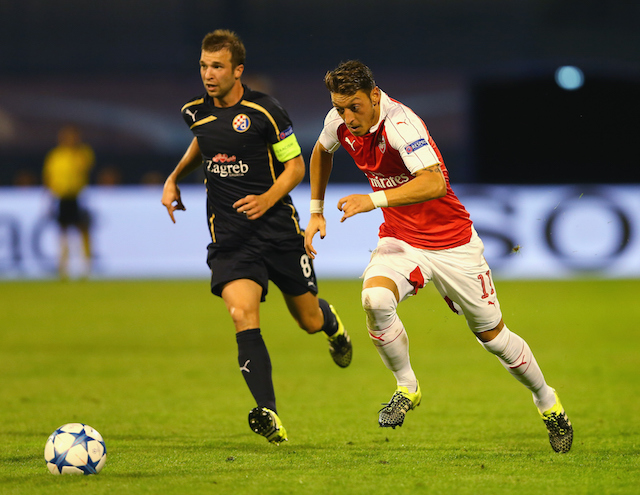 Arsenal star Mesut Özil has had a pretty good week. Days after destroying Manchester United he helped Germany secure a place in Euro 2016 as Group D leaders after beating Georgia 2-1.
There was of course another cause for celebration… Özil celebrated reaching his 10 million Twitter follower mark a with a tweet thanking his fans.
Özil is of course an avid social media enthusiast who regularly keeps us up to date with everything from the latest additions to his wardrobe to his selfie addiction.
You guys are simply amazing!☺👏 Thank u for your unbelievable support – during both good times and bad.#10MioFollowers pic.twitter.com/I2NlTHZNMG

— Mesut Özil (@MesutOzil1088) October 12, 2015
Özil does of course have a financial incentive for all his social media activity as he makes an astonishing £33,120 per-tweet according to the Metro.
The World Cup winner is the fourth highest earning footballer in terms of social media endorsements.
Portuguese international Cristiano Ronaldo is the highest paid footballer per-tweet followed by Barcelona forward Neymar and then Manchester United striker Wayne Rooney.
Top 5
1. Ronaldo – £169,280 per-tweet
2. Neymar – £72,320 per-tweet
3. Rooney – £44,620 per-tweet
4. Özil – £33,120 per-tweet
5. Falcao – £32,546 per-tweet