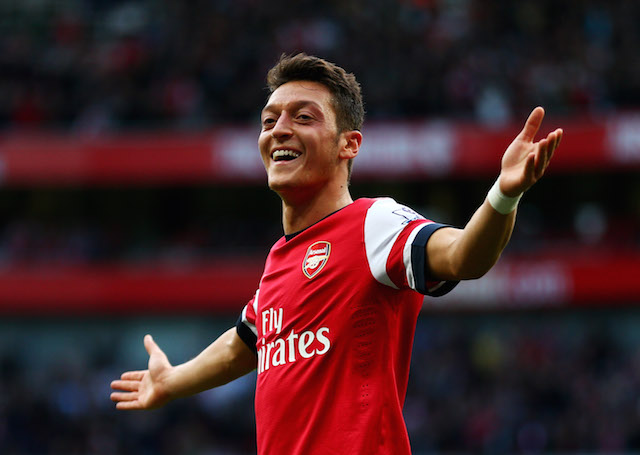 Arsenal's star playmaker Mesut Ozil has been pictured walking his dog Balboa in the lead up to  the Gunners crucial clash with Olympiacos on Wednesday.
The 27-year-old looks to be in a relaxed mood in the lead up to one of Arsenal's biggest games of the season. Ozil's side need to beat the Greek Champions by two goals if they are to qualify to next round and avoid the Europa League.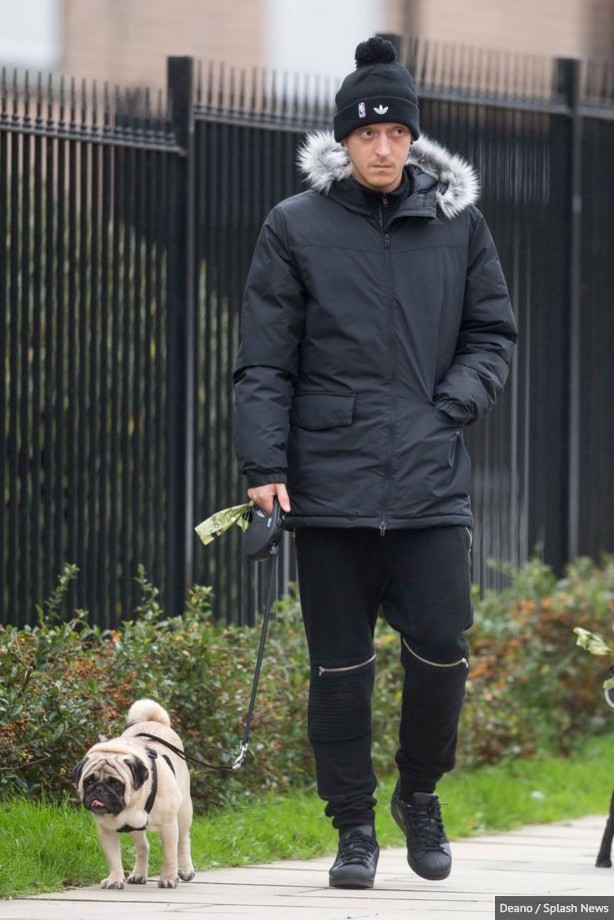 Arsenal playmaker Mesut Özil is well known for uploading pictures of dogs on his social media accounts but he did not always love mans best friend.
Özil told Sport-Magazine that he was actually scared of dogs as a kid and only recently overcame his fear.
The 26-year-old often shares pictures of his black pug Balboa and cites him as the reason he developed a respect for dogs.
"I have one dog, his name is Balboa," Özil said.
"But I was frightened of dogs as a kid! I wanted to overcome my fear, so I decided the best way to do this would be to own a dog. I got it as a puppy, raised it and have overcome my fear. Now, I love dogs."
Özil played a staring role in Arsenal's victory over Sunderland in the Premier League last weekend.
The former Real Madrid man received a rating of 8.5 from WhoScored making him the man of the match made five key passes and took 122 touches on the ball during the game.
See More
5 little-known facts about Barcelona star Arda Turan
Galatasaray set to make bid for Chelsea star Diego Costa