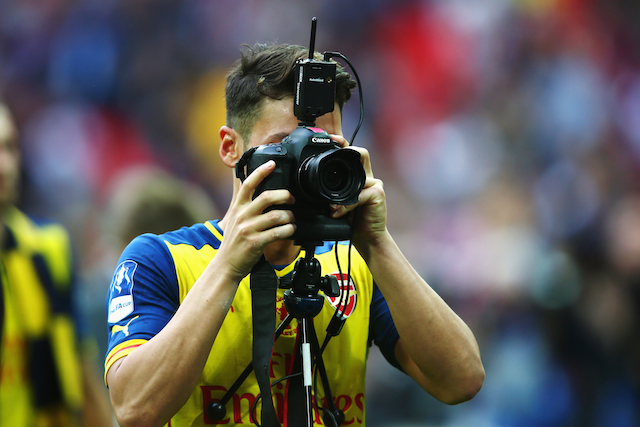 Arsenal playmaker Mesut Özil teamed up with Manchester United midfielder Ander Herrera to take on the 'SkillTwins' in a football freestyle battle as part of a promotion for Adidas.
The 'SkillTwins' are popular for the moves they perform for subscribers of their YouTube channel.
The showdown involved Özil and Herrera face off against the 'SkillTwins' on a five-a-side pitch trying to outdo each other with trickery and clever footwork.
Özil and Herrera proved to be quite the pair and were crowned champions after pulling off silky skills and clever passes.
See More:
Arsenal News
Turkish Football Abroad
Guide to pronouncing Mesut Ozil
The Arsenal star also recently starred in a kick-up competition as part of the Adidas Football #BeTheDifference competition in Berlin.
Özil has a lucrative agreement with Adidas believed to be worth in the region of €25 million to promote and wear their products.
The 26-year-old has major endorsement deals with Adidas, Gatorade and Cyrus Genève.
The World Cup winner also has a sports sports agency – Özil Marketing GmbH which represent FC Koln youth players Barış Sarıkaya and Anıl Çapkın both born in Germany to Turkish parents like the Arsenal star.