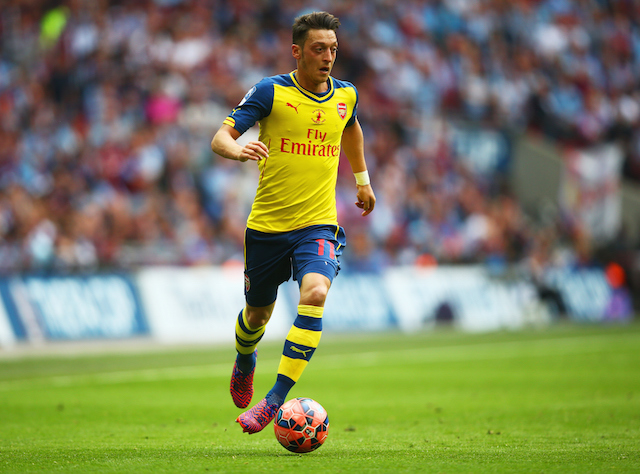 Arsenal midfielder Alex Oxlade-Chamberlain has stated that he hopes Mesut Ozil can keep up his 'amazing' form this season.
The 22-year-old midfielder also said that Ozil's teammates are helping to bring out the best in him.
"I just think his quality is coming out a bit more. Obviously he has a couple of good players around him to help him but that has really helped him to come out and show how good he is, week in and week out," Chamberlain Arsenal's website.
"Mesut has always been a quality player at Arsenal and this year he has been amazing so let's hope he can keep it up."
Ozil continued his rich vein of form over the weekend where he recorded his 13th assist in 15 Premier League games this season. The 27-year-old unselfishly set up Aaron Ramsey who doubled his sides lead against Aston Villa.
The 27-year-old has won back-to-back Vitality Arsenal Play of the Month awards over the last two months and played a key role in the north London based side reaching the Champions League Last 16 for the 15th consecutive season.
Arsenal take on Manchester City next Monday in a critical league encounter which could see the Gunners go top.
See More
5 little-known facts about Barcelona star Arda Turan
Is Mesut Ozil finally showing his true colours at Arsenal?