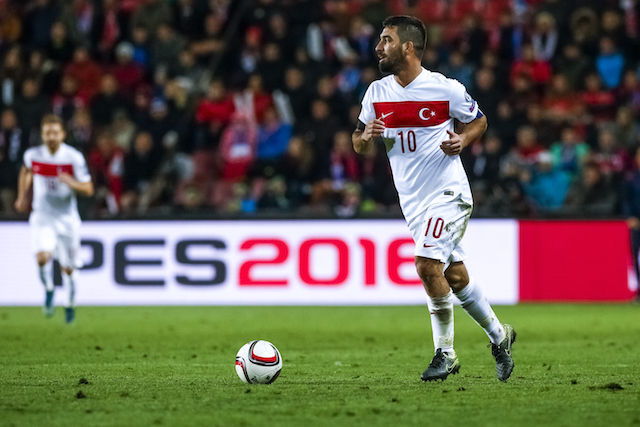 Barcelona star Arda Turan has revealed that he aims to become Turkish Football Federation president in the future and underlined what he would do if given the role.
Turan stated that he would implement what he learned at Atletico Madrid and Barcelona into the footballing framework of the country.
The bearded winger identified a number of issues that he believes to be holding football back in Turkey.
"I want to run Turkish football. I do not want kids in the future to go through what we had to," Turan told the Hurriyet.
"Many things must change for example English and different language have to be taught from youth level. Kids need to be taught how to act professionally, speak to reporters, manage their finances, focus on health and nutrition. 
"I would teach science, how to handle the media and a lot more."
Turan revealed that going from having nothing to everything almost resulted in his downfall and that there was nobody to guide him.
"I grew up in Bayrampaşa and then next minute I was given $500,000 at the age of 18 I didn't know what to do I bought a Porsche and a load of designer clothes with names I couldn't ever read," he added.
"There was nobody to advise me, success almost ruined me and it held me back."
Turan was one of the biggest stars in Turkish football when he left Galatasaray for Atletico Madrid in 2012 but he did come under criticism for his playboy lifestyle at times.
The 29-year-old went onto become one of the most successful players in Turkish footballing history at Atletico Madrid before earning a high profile mood to Barcelona.